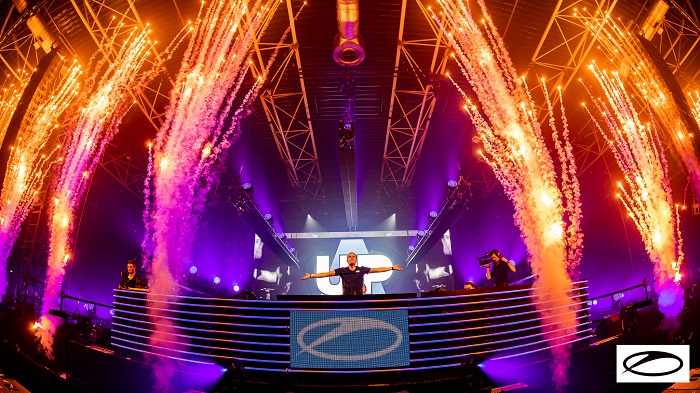 With the A State of Trance 900 festival firmly in the books, we can take a step back and marvel at all it's splendor. We are now getting loads of ASOT 900 live sets posted by various artists. Front and center are ASOT kingpin Armin van Buuren and his partner in crime Ruben de Ronde. The duo have both posted their sets for viewing via YouTube.
Ruben de Ronde's performance came to us from the Road to 1000 Stage, which wasn't live streamed, but he still got someone to record his full set from the crowd. Armin destroyed from the main stage, following up Above & Beyond, who made their first ASOT return since ASOT 500.
Armin and A&B also premiered their team up 'Show Me Love,' which thrilled all fans waiting over 15 years for a collaboration from them. Armin also had two other performances, a vinyl opening set and a run on the Who's Afraid of 138? Stage.
The night at the Jaarbeurs showcased the best and brightest that trance has to offer. With five stages and 35 artists, it sure was one we didn't want to miss. Who do you want to see perform at the mythical ASOT 1000 show?
Check out both Armin van Buuren and Ruben de Ronde light up their stage with their ASOT 900 live sets! Keep and eye out on YouTube and Soundcloud for other sets you may have missed!