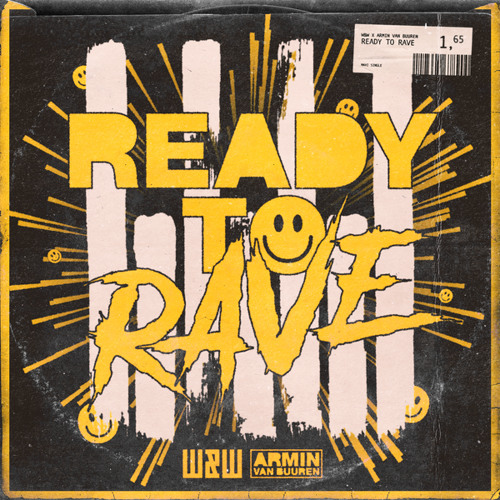 W&W X Armin van Buuren – Ready To Rave
Who's ready to party? Better yet…who's 'Ready To Rave'?!? The new Armin van Buuren and W&W collaboration finally arrived for our listening pleasure. The monster team up features the best of both worlds from each artist, kicking it back to an old school tech energy sound. The single has been slaying dance floors for months, and gets its release through Armada Records.
Fans have been waiting and waiting for this single to drop since Armin dropped it at Ultra Miami. The trio involved in its creation are all too excited to share this stormer with the world:
Here's my new single with @WandWmusic. Are you ready to rave? https://t.co/nPermcJ4cJ #readytorave pic.twitter.com/AltCtrD6n2

— Armin van Buuren (@arminvanbuuren) December 3, 2018
W&W vs Armin van Buuren – Ready To Rave | Out Now 🎹🙂 https://t.co/VYZNY2JIVZ pic.twitter.com/dboBEMLXUD

— W&W (@WandWmusic) December 3, 2018
'Ready To Rave' is what the trance community has needed for some time now. The uptempo track opens with a flurry. The scratchy synth elements break down into a deep, vintage bass line. With sirens and vocals chanting 'Ready To Rave,' one can't help but get fired up. With precision cutting and expert mixing, the massive crescendo is an absolute blast of rave vibes, scorching synths and nostalgia. The song is a dance floor destroyer, and will continue to light it up for years to come.
A wonderful piece of work from all involved, and a refreshing sound that breaks away from the times a bit. It's harder, in your face, and will please older and younger generations alike. Bravo, gents!
Do yourself a favor and check out the massive collab between W&W vs. Armin Van Buuren below. 'Ready To Rave?' We say yes!