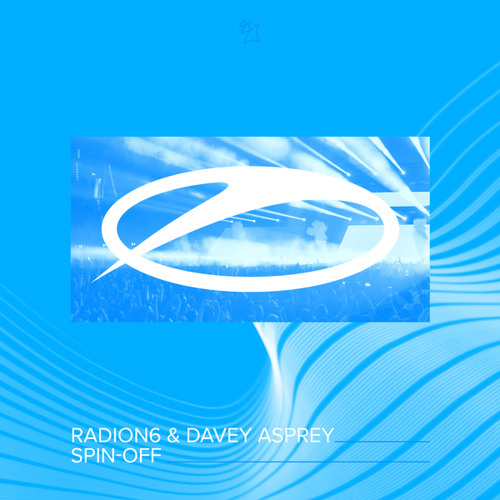 Radion6 & Davey Asprey – Spin-Off
When heavy hitters like Radion6 and Davey Asprey join forces, there are lofty expectations for the result. Welp, believe it or not, their collaboration 'Spin-Off' exceeds even the highest levels of anticipation. Getting its release through Armada Music, 'Spin-Off' is a powerful anthem to its core.
Armin van Buuren and the crew over at A State of Trance couldn't wait to share this beauty. Featured on ASOT890, it certainly has #futurefavorite written all over it. Davey was pumped to show off their stormer as well:

The airy and uplifting intro to 'Spin-Off' sets a beautiful pace for the track. A Radion6 build-up leads into a Davey-led breakdown. The track possesses truly beautiful urgency as it picks up steam. The synth work intertwines with the soft percussion, leading to the ultimate release. The crescendo is beyond massive and has trance anthem written all over it. As the tantalizing track unfolds, you can truly hear the interplay between both artists' styles. As the natural essence of Radion6's atmospheric sound soars, Davey Asprey takes hold with purpose and power. This is a track we cannot wait to hear in their live sets.
A track brimming with cutting-edge production, both Radion6 and Davey Asprey should pat themselves on the shoulder for this one. Check out the full version of 'Spin-Off' below on Soundcloud.