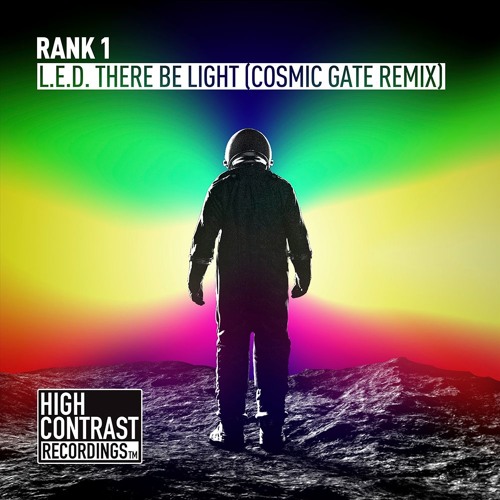 Rank 1- L.E.D. There Be Light (Cosmic Gate Remix)
Get ready to go on a journey into the Cosmos. Legendary German trance duo Cosmic Gate have taken Rank 1's classic tune 'L.E.D. There Be Light' and put their own spin to it. Already this remix has seen some serious support as Armin van Buuren premiered in during ASOT 874 while Above & Beyond dropped it on the mainstage at Tomorrowland. The remix sees its release on High Contrast Recordings.
It's not often a remix beats out the original. But Cosmic Gate's twist on Rank 1's classic seems to do just that. 'L.E.D. There Be Light' personifies trance. Cosmic Gate kept that same flair from the original, but inserted their modern, fresh sound into it. With not one, but two drops, you feel as though the song has hit its climax half way through. Just as you think that, Cosmic Gate bring back those classic vibrant synths that build you up into the epic second drop. With the melody infused into the beat, Cosmic Gate break down the harmony with rhythmic breaks that give this remix some serious character.
Make sure to check out Cosmic Gate's remix to 'L.E.D. There Be Light' below.