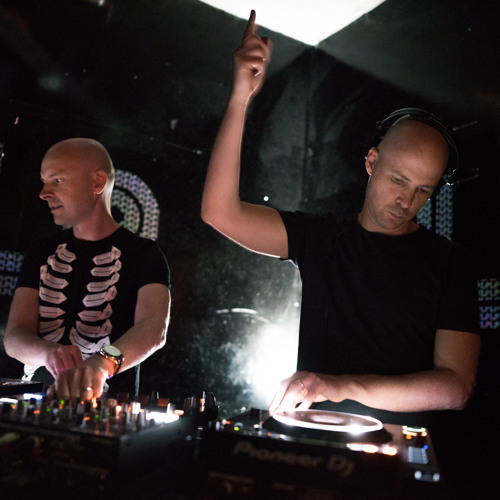 James Grant b2b Jono Grant- Inaugural Anjunadeep Social
Whenever two producers pair up and do a rare b2b set, it's always a special occasion. The dance world has given us some unforgettable b2b's over the years. However this most recent one has a bit of brotherly love to it. James and Jono Grant, two of Anjuna's head bosses, shared the DJ booth at the inaugural Anjunadeep Social. This is surely a rare treat for any Anjunadeep fan. The two brothers have never shared the stage together until now.
Most Anjuna fans are quite familiar with Jono Grant, one third of the powerhouse group Above & Beyond. James Grant, Jono's twin-like brother, runs the Anjunadeep label and manages A&B. But when he's not busy doing important things, James immerses himself in some seriously groovy deep house tunes- both producing and DJing.
From start to finish, this hour and twenty-six minute journey is deep, groovy, and filled with chill vibes. Back and forth the brothers went trying to top the other's song selection. Each track has its own unique melody, pace, and vibe. You'll hear a lot of Anjunadeep originals from artists like Vincenzo, Kora, and the legendary Dusky. The set concludes with Dusky's remix to Above & Beyond's classic track 'You Got To Go'.
Anjuna has been known to have some incredible b2b's. In the past we've seen Ilan Bluestone & Andrew Bayer, Genix and Sunny Lax, ALPHA 9 and Spencer Brown, and now the brothers Grant. Make sure to get through your work day with the full set below.