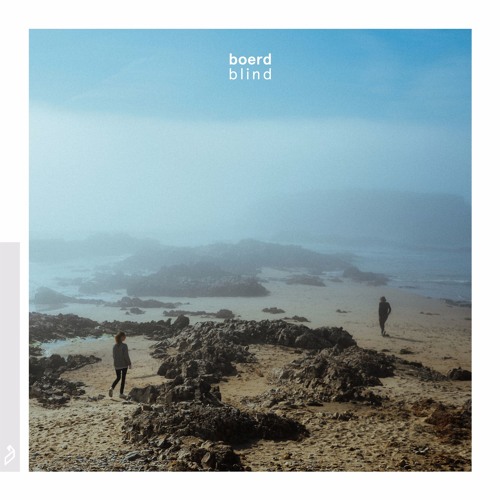 boerd is a Swedish producer with a signature sound. His orchestral soundscapes and foley-driven ambiances touch on influences such as Burial and Apex Twin, but with a much more cinematic quality. His latest signing is on the popular deep house label Anjunadeep with his mini-LP titled 'Static'.
Each one of these masterfully crafted tracks touches on a different emotional quality. Some of the more instrumental tracks such as 'Lid' and 'Ebb' are a perfect demonstration of his orchestral talents (he's played the double bass professionally at the Swedish Royal Opera and Radio Symphony). These talents are evident in his unique arrangements and intricate compositions that only an artist of his caliber could obtain.
'Blind' and 'Void' are the two vocal-driven songs of the LP. Still remaining true to boerd's downtempo roots, the vocals work their magic on top of a lush bed of strings and keys. Energetic drums help keep the tempo moving at a rolling pace, while the haunting melodies harmonize with the vocal lines.
We had a chance to sit down and talk with the 26-year-old Bård Ericson, and had the opportunity to pick his brain a bit about the project, getting signed to Anjuna, and what he's looking forward to the most.
Your music uses a lot of organic instruments. What's your writing process like, and how do you put these natural instruments are the forefront of the writing compositions?
Most of the songs I've created the last couple of years have started with an acoustic recording of piano or guitar. There's so much you can do with recordings, you can make a piano sound like a synthesizer or pitched up guitar can sound like birds singing. I just find it easier and more fun to experiment with recordings right now rather than creating electronic sounds from scratch, and I believe it has taken my sound in a bit of a new direction which is nice!
This EP isn't as club-centered as a lot of Anjunadeep fans would come to expect. How did you get your music in their hands in the first place?
Anjunadeep contacted me about a year ago, they had listened to my previous releases and asked if I was interested in doing something with them. This album was more or less finished at that point so I showed it to them and then we worked from there. I've sent demos to many labels throughout my career and it felt really good to work with a label that I didn't even send a demo to, haha. I think the process becomes more dynamic that way.
What kind of activities do you enjoy doing outside of music, and how do these activities affect your writing overall?
I play a lot of video games, and I like to read books. I would like to think that I get inspiration from those two things. I also like being outside, especially in winter time. I just came back from a couple of days of skiing in northern Sweden. I always get in a good mood when I'm out in nature!
How do you usually set up your live performances?
That's something that is changing all the time. Being a classical double bassist, I'm used to playing an instrument. Playing live with boerd is different though, I can't play everything at once of course. I'll start bringing in more "real" instruments in my set though, like an acoustic piano and guitars. Would be cool to try to play the songs 100% live at some point, with the help of a band of course. That'll have to wait a bit though!
What is the next step for you following this release? What other plans are in store for 2018?
I'll play a live show in London in June, so I'll probably spend a lot of time preparing that in April/May. I'm also on a full-time contract playing bass with the Royal Opera in Stockholm at the moment, which is fun. I'm also working on new boerd material. Since "Static" was a bit delayed I'm a bit ahead with that, so there will hopefully be a new boerd release pretty soon!