About ten years ago, a man named Diplo launched a little something called Mad Decent Block Party, whose origin began in Philadelphia. The event required the closing of one single street to host a free day party that featured a handful of hip-hop and dance acts, who were still considered to be underground talents at the time.
Thanks to those Philly days, the party is now more successful than ever. In 2013, Mad Decent Block Party upgraded to a 13-city tour from its previous year's five-stop visitation, and in 2014, it landed in 22 cities across North America. Not only that, but they charted a cruise ship in 2015, made it to India back in 2016, and even made it to Red Rocks in 2017.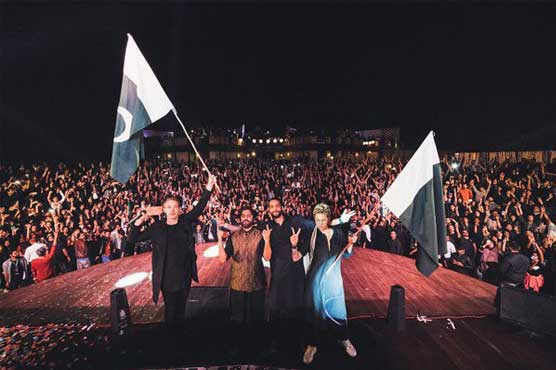 Although the label only made two stops for its 10th anniversary this year, Diplo officially disclosed plans to start things back up. That's right! Block Party will be making its way to Pakistan in February 2018, which he revealed to fans through Twitter.
MDBP 18 this February in 🇵🇰 @adil_omar @talalqureshi pic.twitter.com/HI4rcrTpd3

— diplo (@diplo) December 22, 2017
With MDBP's newest stop just over one month away, fans can expect dates and a lineup to be announced very soon. The upcoming event comes almost exactly two years after Diplo's first career visit to Pakistan, where he played a show alongside Elliphant and local Pakistani musicians, Adil Omar and Talal Qureshi, in the country's capital, Islamabad.
While there is no word on who will be on the bill just yet, he did mention Omar and Qureshi again in his tweet.
For now, you can watch Diplo share his thoughts on his first trip to the country in 2016, where he gives advice to young Pakistani musicians: