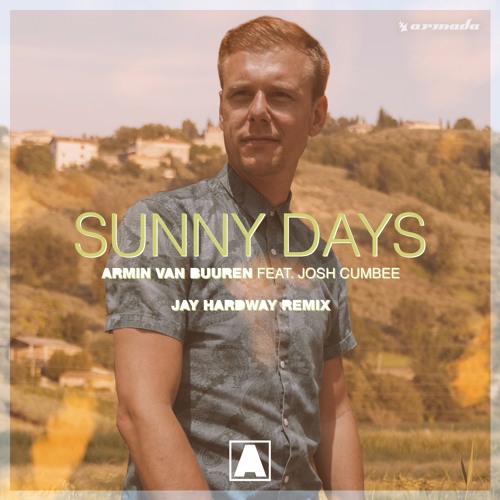 Armin Van Buuren ft. Josh Cumbee – Sunny Days (Jay Hardway Remix) (Preview)
Early this summer, Armin Van Buuren produced the track 'Sunny Days' featuring Josh Cumbee that stole the hearts of many fans. If you're feeling blue, then your days will get brighter with this new remix of the track done by Jay Hardway. The preview entails the song to be upbeat, fun and knows how to enlighten your mood. With this electro house remix, it's impossible for it to bring you down.
Jay Hardway's remix enhances the track by adding a fast tempo, additional beats and melodic synths. However, the build up runs slow as it gets you excited for the drop to release. The drop will get you up and jumping with its energetic and vibrant sounds. This is the highlight of the track that will soon hit the dance floors and stages at many upcoming events! Take a listen to the song and let us know what you think.
Armin Van Buuren ft. Josh Cumbee – Sunny Days (Jay Hardway Remix) (Preview) | Pre-order