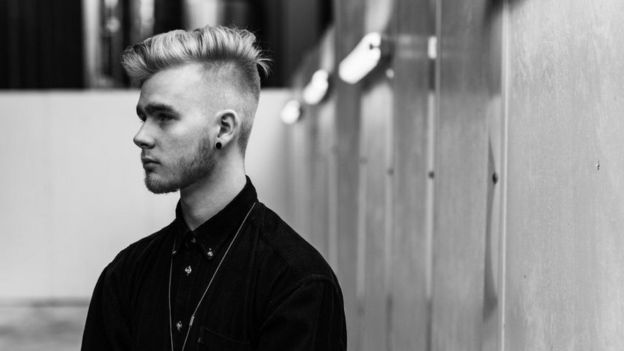 Mura Masa Uploads Two Hot New Tunes From His New Album
Anchor Point Records' very own Mura Masa continues to prove that he knows what he's doing in the competitive electronic dance music industry. The born and raised Guernsey DJ has demonstrated how his hard work and dedication to his self-made record label has paid off by continuing to impress his fans with the release of his self-titled debut LP coming out this week.
Over the past few months, the impressive producer has been keeping his fans in suspense as he explored pop, hip-hop, and electronic dance music genres. The result of his highly anticipated journey has created his incredible forthcoming album guaranteed to get his listeners dancing and smiling.
The British artist teased his upcoming LP by systematically releasing two hot new tracks 'Helpline', an upbeat melody directly associated with Tom Tripp, and 'Nuggets', an incredibly original and groovy tune with 20-year-old Dublin rapper Bonzai. These amazing pieces culminated in Mura Masa's epic debut Essential Mix on BBC Radio 1 this past weekend.
If that wasn't enough to keep his fans satisfied, the record label owner blew them away this past month with his Damon Albarn collaboration, 'Blu', as well as an independent track, 'Second 2 None'. With so much positive hype around the notable producers' upcoming album and new songs, there is only more positivity coming our way in the future.
Check out our official EDMTunes playlist for the freshest tracks - updated weekly!