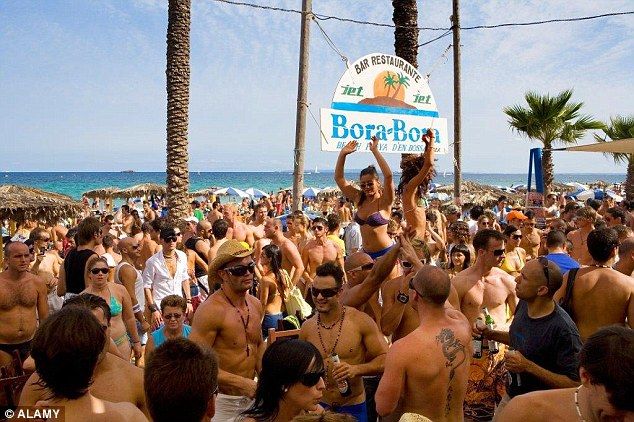 Ibiza's Council To Apply Restrictions To Entertainment Offer
Recent amendments to the Tourist Law in Ibiza are not giving very promising news to those who like to go to the island to eat, sleep, rave and repeat. Once the amendment takes effect, the local council will have the power to "regulate, determine or prohibit, in a reasonable manner, tourist activities", which include (but are not limited to) night clubs, beach clubs and cafés.
For many decades now, the White Isle has been worldly well known for its ideallic scenery and endless nightlife. After the hippie era in the 60s and the 70s, Ibiza became more and more associated with the electronic music scene, when internationally acclaimed DJs started to come, year after year, to perform unforgettable sets until the sunrise in beautiful decorated spots along the beach. This, led gradually to the current situation, in which the music entertainment offer in the island is so dense that seems to attempt against the relaxing environment, as Vincent Torres, Ibiza's Council Director of Tourism, said:
"Such a previously liberal law offered the opportunity for activities that are incompatible with the day-to-day life of an island that wants a sustainable kind of tourism."
In relation to the reason of the changes to the law, Vincent Torres added that: "It was very clear that the tourism law needed to be modified", and that establishing the new criteria would certainly regulate the "lack of control" in the moderation of events. Although the amendments to the law are not retroactive, it states also that local municipalities will have the power to enforce an even more severe policy of restriction if desired, which means that once it takes effect, more restrictive measures might be applied.
The modification to the law has been proposed by the socialist party PSOE, and it affects not only Ibiza but also Mallorca, Menorca and Formentera. This said, potential new venues in the Balearic islands will bear with the risk of having their events banned, if they are considered to interfere with the peace of the islands.
[H/T: MixMag]