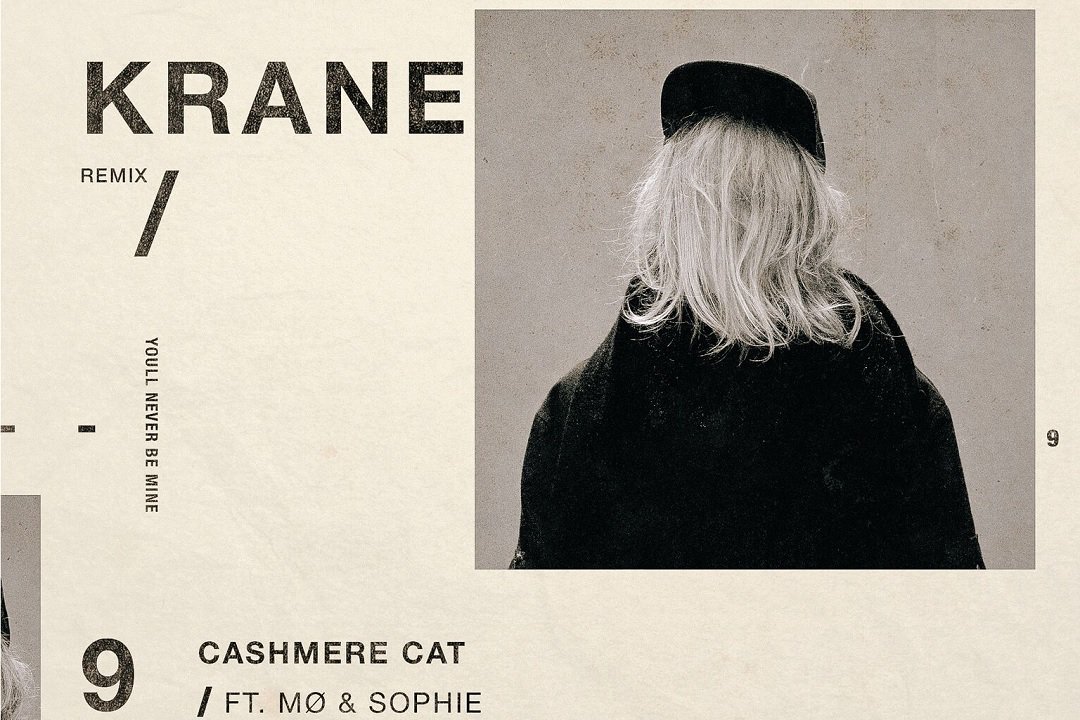 Cashmere Cat – 9 (After Coachella) [KRANE Remix]
Bay Area-based producer KRANE, formerly known as KRNE, just released an electrifying remix of Cashmere Cat's '9 (After Coachella)', the lead single from Cashmere Cat's debut album 9 released earlier this summer, which also features additional production from Sophie and vocals by MØ.
This is the second remix KRANE has released recently. Two weeks ago, he collaborated with Alexander Lewis on a remix of Sinjin Hawke's 'Onset' off of Hawke's debut album, First Opus, also released earlier this summer.
With future bass flooding the music scene in the past few years, the genre can definitely be stale at times. KRANE is a diamond in the rough, however. His original tracks and remixes are always little promises that future bass can still be exciting, novel, and above-all, perfectly executed. And his new remix is all of the above.
KRANE, who deems Cashmere Cat as huge influence to him, explained his inspiration for this remix in a Reddit thread:
"I just sat down and thought, i wanna make something fun and high energy that people can play in their sets, and at festivals, and still honor the original which is an amazing, amazing tune."
KRANE certainly succeeded in crafting a fun and high-energy take on the track. He keeps the original elements of the track intact, while switching up the drops to uplifting future bass. A significant shift from Cashmere Cat and Sophie's more experimental and industrial-sounding drop.
Cashmere Cat – 9 (After Coachella) [KRANE Remix] | Free Download
Check out our official EDMTunes playlist for the freshest tracks - updated weekly!