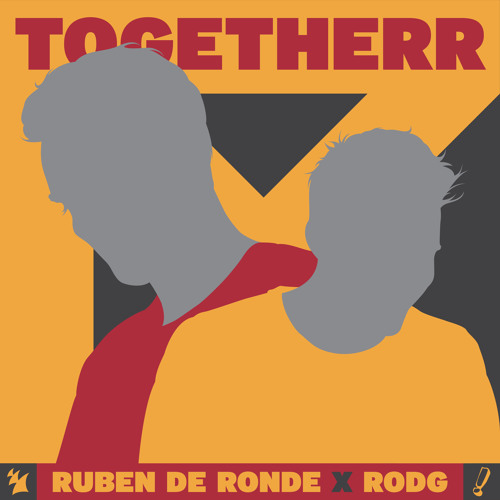 Ruben de Ronde X Rodg – Togetherr
If you are a fan of A State of Trance you love Armin van Buuren, but do you know the softer and more melodic side of ASOT? If you do, then you must know Ruben de Ronde and Rodg. Ruben de Ronde is one of Armin's trusted sidekicks on the ASOT Radio Show, but he also leads the way in Armada's chilled out trance side. You will often find Ruben or Rodg on the earlier timeslots of an ASOT event, if you're lucky. Ruben de Ronde has teamed up with the similarly melodic Rodg for an incredible sleeper-hit album, Togetherr.
It's rare, especially in 2017, for a dance music album to be amazing from beginning to end. Yet that's exactly what Togetherr is like, as each track has a distinct feel and energy but they all blend together extremely well. The album sees collaborations from all across the trance spectrum such as Genix, Ben Gold, Orjan Nilsen, and Estiva. The entire album has a very Anjunabeats feel to it, but that's certainly not a bad thing.
Some highlights include "Larger Than Life", "Booya", "Midnight Blue", "Intergalatic", "Strobe Machine", "(L)", "Whoop", and honestly the list could go on until every track on the album is included. Do yourself a favor and push play below on the entire thing and pick up your copy.
Ruben de Ronde X Rodg – Togetherr | Download