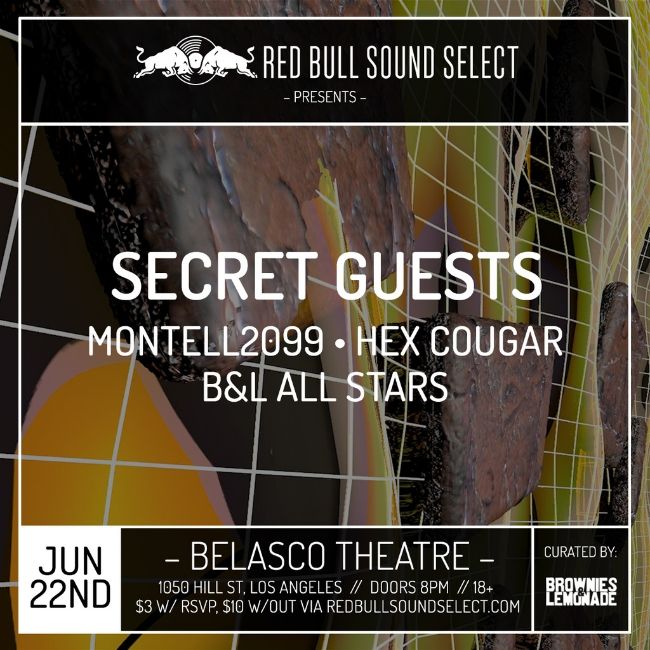 Tonight in Los Angeles, Brownies & Lemonade is teaming up with Red Bull Sound Select for an unforgettable showcase that you will not want to miss.
Dance music fans are no strangers to the B&L team. They have deservingly built the reputation for themselves as some of the best show curators in the city of Los Angeles. They are known for bringing legends such as Skrillex, Valentino Khan, Diplo, and Major Lazer to their tastemaker parties around the city and country.

The lineup for tonight's show will be nothing short of extraordinary. On the bill are Montell2099, Hex Cougar, The B&L All Stars and some very special guests. We aren't allowed to say who the special guests are, but we can tell you that Hip Hop attendees are going to absolutely lose it.
Don't miss Red Bull Sound Select's Los Angeles showcase tonight at the Belasco Theatre curated by Brownies & Lemonade. RSVP here.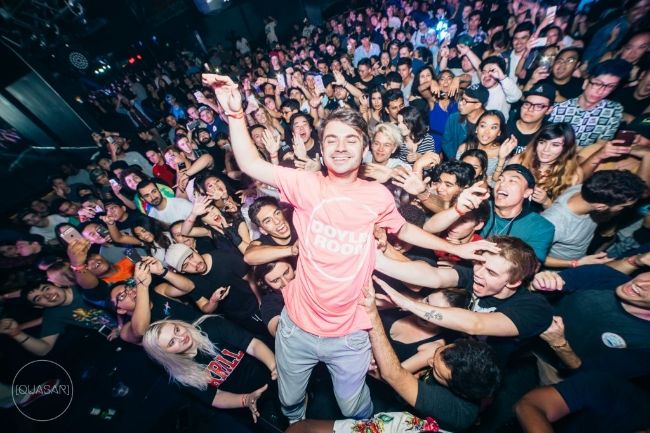 Photo credit: Quinn Quasar