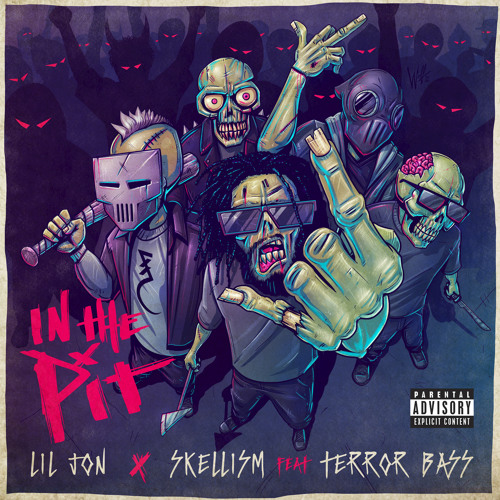 Lil Jon & Skellism feat. Terror Bass – In The Pit
Ok, simply reading the title of this article, you might think, why is EDMTunes posting about Lil Jon? Well, let me explain. With the evolution of trap music, Lil Jon's insane hip-hop style has been featured in a variety of artist's sets. One of the most notable, would be his feature in Flosstradamus' 'Prison Riot.' Arguably, the most violent song in trap music today. Well today, Lil Jon and Skellism have just one-upped that track with this latest release, 'In The Pit' featuring Terror Bass.
No joke, this is the craziest shit we've ever heard. As if mosh pits weren't violent enough, this is now the official theme song of absolutely losing your mind. The chorus lyrics are literally, "Push a motherf#$&@r." Lil Jon's lyrics aren't exactly the most eloquent, as they are more just instructions on what to do, but this song is insane and pretty much the exact opposite of PLUR. We recommend listening to this track a few times so that you can recognize it and run for safety when you hear it live. For those looking to let out some rage, this one's for you.
Lil Jon & Skellism feat. Terror Bass – In The Pit|Download