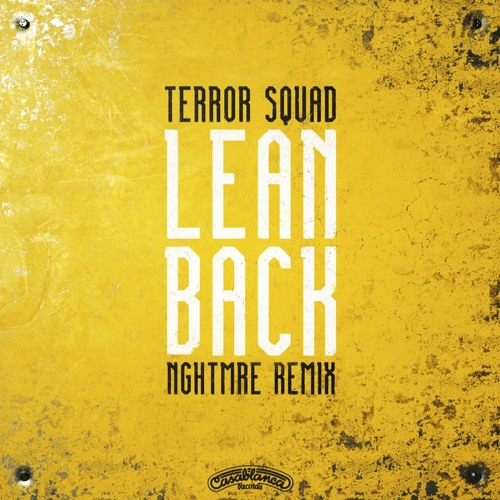 Terror Squad – Lean Back (NGHTMRE Remix)
Do you all remember hip hop from the mid-2000's? C'mon, surely you remember Fat Joe and his infamous Terror Squad. Who could forget that dangerous fashion sense of pink polos and oversized Yankees hats? Well, let's take a trip down memory lane as one of their infectiously catchy tracks, 'Lean Back' just got a modern trap update by NGHTMRE.
Good news! You can still sing along with this fresh new take of the hip hop track. One could argue with NGHTMRE's new take on the tune that it's even more terrorizing now that it was when it was released 13 years ago. Talk about dusting off a classic! NGHTMRE has been mixing this into his Vegas sets as of late and is promising even more new music. One listen to this and you'll know what to do, so stand up, lean back, and rage your face off to this new trap banger!
Terror Squad – Lean Back (NGHTMRE Remix)