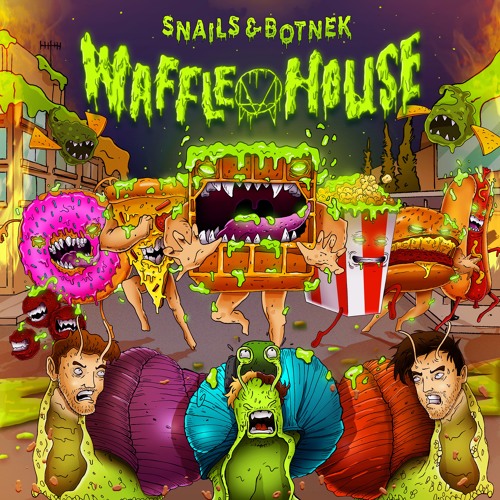 Snails x Botnek – Waffle House
You had to know after reading the title of this post that you were about to walk into the weirdest shit that you've heard all week. If not, well, you've been warned. Vomitstep enthusiast Snails just teamed up with Botnek to bring us their latest track, 'Waffle House.' Mmmmmm, who doesn't love some Waffle House at 5am after an all night rager? And you know that if you're at Waffle House, you're definitely going to see or hear some strange things. Like this track, for instance.
The style of this latest collaboration is one that will definitely make your stomach churn. As basically an exploration into different bass gurgles Snails and Botnek will have you reconsidering that extra helping you had last night. To top it off, they also released a hilariously weird video that will have you wondering "WTF am I watching?" Another banger released from OWSLA, you can download or stream the track below. And be sure to check out the video of the heroic tale against terrifying Waffle House menu items. Enjoy!
Snails x Botnek – Waffle House|Download