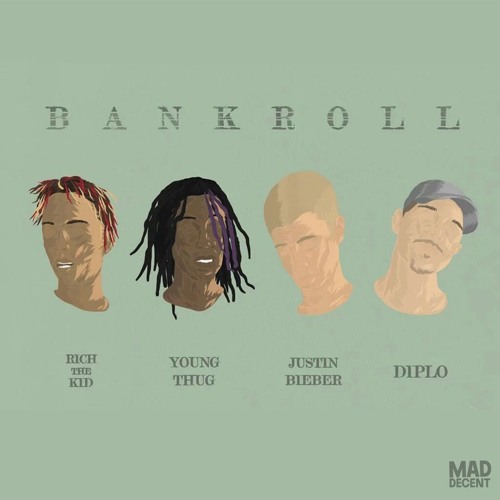 Diplo – Bank Roll
ft. Justin Bieber, Rich the Kid & Young Thug
Diplo and Justin Bieber have collaborated on another track but this time with the help of a few friends. A year ago, Rich The Kid excited fans with the news that a Diplo and Justin Bieber collaboration was underway. Soon after the initial rumors emerged, both Diplo and Bieber would confirm the speculations. After a year of anticipation, Diplo took to his Soundcloud to surprise fans with their new collaboration "Bank Roll". The track is produced by Diplo, Boaz van de Beatz, and King Henry and features the vocals of Bieber, Rich The Kid, and an unforeseen appearance by Young Thug.
This obviously wasn't the first time Bieber has collaborated with Diplo. After the tremendous success of "Where Are Ü Now" and "Cold Water", fans hoped for future collaborations from the unlikely duo. You can check out "Bank Roll" in full below.
Diplo – Bank Roll ft. Justin Bieber, Rich the Kid & Young Thug