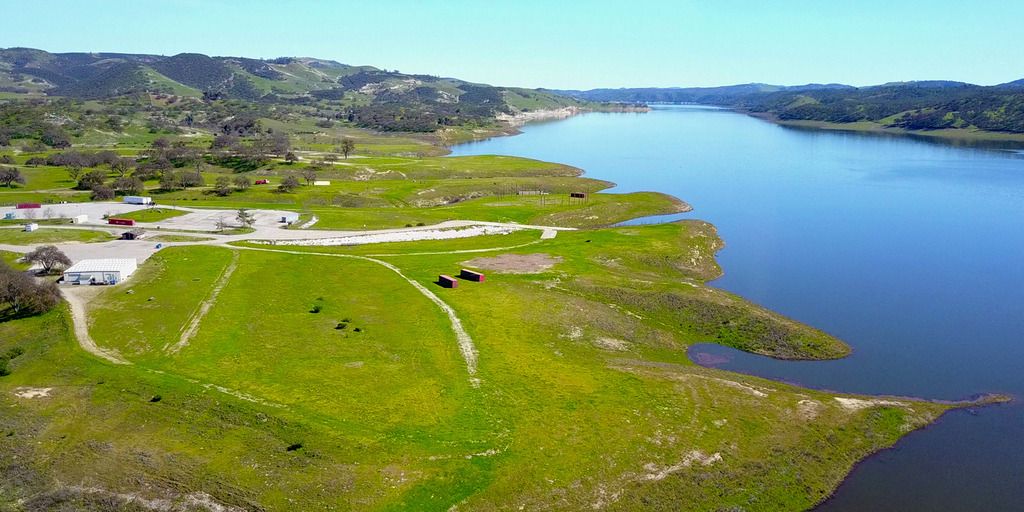 According to our friends over at Lightning in a Bottle, swimming is a 100% possibility at LIB this year! This is the result of a glorious and essential winter storm season whose rains have absolved a majority of California's drought and replenished many of the dried up lakes and reservoirs. One of those lakes is Lake San Antonio, the well-known site of Lightning in a Bottle, which for all of its years being home to the festival has been a dry lake bed until now.
As reported by festival producers Do LaB, the lake is currently at 50% capacity and shows no signs of significantly decreasing between now and Memorial Day Weekend. Water has begun to fill in the spaces between the fingers of the peninsulas, and is deep enough to swim in all long the festival coastline. Not to worry though, LIB has confirmed that the placement of things within the festival has not been impacted by the lake. And this year, not only will the stages be along the water, but the campgrounds as well – which means waking up for a morning dip in the lake will be a common activity for many.
But as with all good things, with a new lake come new rules to ensure the safety and happiness of each attendee. The biggest "DO", according to LIB, for swimming in the lake is pretty simple and self-explanatory – swim with a buddy! There will be no life guards on duty, meaning all swimming and lake activities will be done at your own risk, so never swim alone. Among swimming, other activities and objects that have been approved for the lake include: floaties, inflatable rafts, paddle boards, and canoes. The only things on the "DON'T" list for the lake during the festival are: jet skis, boats, motorized water craft of any kind, or swimming alone.
A full lake is a game changer for LIB, and will be an exciting new element to explore at LIB 2017.