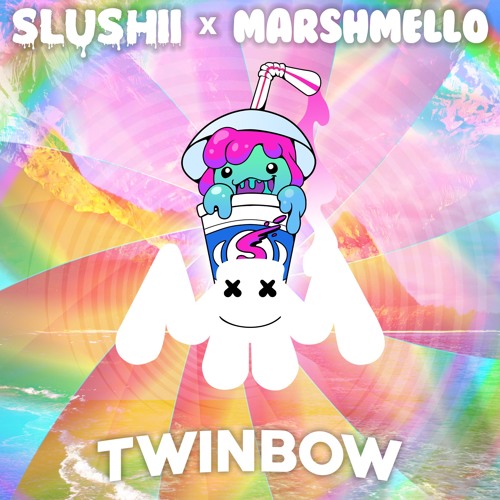 Slushii x Marshmello – Twinbow (Original Mix)
Slushii and Marshmello are two talents fans just can't seem to get enough of. Their different and unique aesthetics paired with good tunes is a match made in heaven. So what happens when two musical forces such as them come together? Synths reminiscent of rainbow pianos covered in sparkles.
Their new track 'Twinbow' showcases the talents of Slushii and Marshmello in a new, eccentric way. The track artwork alone gives you an idea of what it entails- magical bliss scrunched into two minute and 46 seconds. Take a listen on SoundCloud and download 'Twinbow' below!
 Slushii x Marshmello – Twinbow (Original Mix) | Download