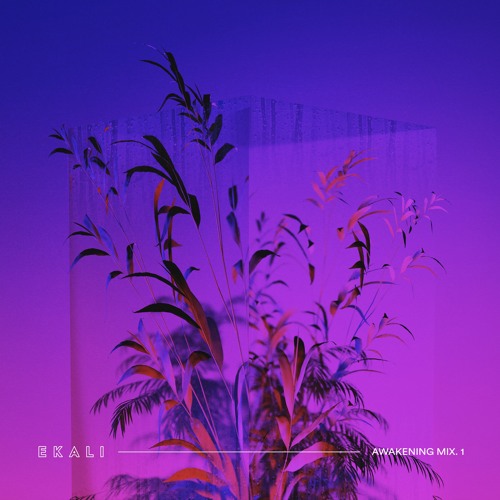 After an impressive year of releases and live sets, EKALI has begun a new hour long mix series project titled 'Awakening'. While this mix is chock full of heavier tracks that you can always count on from EKALI, he also explores a lighter side and brings in some chillstep with electropop vocals to make for a more diverse sound. Known for his successful remixes of popular rap and hip hop songs, the mix gives you a little more insight into what the artists enjoys listening to outside of the typical songs he produces. 
Showing an assortment of subgenres in this first edition, he introduces the series by saying:
"This is my outlet to show you what tunes I've been listening to on the road, across the board from energetic to more ethereal sounds. I'm challenging myself to mix all these tunes in creative and challenging ways…I hope you enjoy the result."
Take a listen to this first mix and find the tracklist below!
Tracklist:
What So Not & GANZ – Lone ft. Joy (Slow Hours Remix)
What So Not – Jaguar (Acapella)
Medasin – Territory
ID – ID
Luude – La De Da (Unreleased)
Troyboi – Voyager
Hekler – Ultimate
Mansionair – Easier (Electric Mantis Remix)
KRANE & Jupe – Seventeen
RL Grime, What So Not & Skrillex – Waiting
Havok Roth – Thorns
Sumthin Sumthin & What So Not – Bloom X Jaguar (Ekali Mash)
Wuki – DADADADADA (Unreleased)
Flume – Free (Luude & Creepa Remix) [Ekali Live Edit] Joyryde – Damn ft. Freddie Gibbs
Jack U – Mind (Ekali & Gravez Remix) [Karol Tip Flip] Josh Pan & X&G – Tomahawk
G Jones – We See It Clear
G Jones – Lavender Town VIP (Outro)
Major Lazer – Be Together (Falcons Remix)
Quix & Hydraulix – Jam Dizzle
KRANE – Palace (Pitched)
Slumberjack ft. Vera Blue – Fracture (Acapella)
Slumberjack ft. Vera Blue – Fracture
KRANE – Numb ft. Saints
Flume – Enough ft. Pusha T
Night Lovell – Dark Light (Snippet)
No Lie (Cashmere Cat Remix)
Whereisalex – We're Going Down x Bad & Boujee (Ekali Mash)
Herobust – Move Mint
A$AP Ferg – New Level (EPROM Remix) [Unreleased] Jazz Cartier – 100 Roses
ID – ID
JAHKOY – California Heaven (Medasin Remix)
Electric Mantis – Faced
Medasin – Daydream ft. Joba
Weird Inside – Slow Hours
Flume – Trust ft. Isabella Manfredi
Ta-ku & Wafia – Love Somebody (Mr. Carmack Remix)
ID – ID
Big Gigantic – The Little Things (Kasbo Remix)
Check out our official EDMTunes playlist for the freshest tracks - updated weekly!