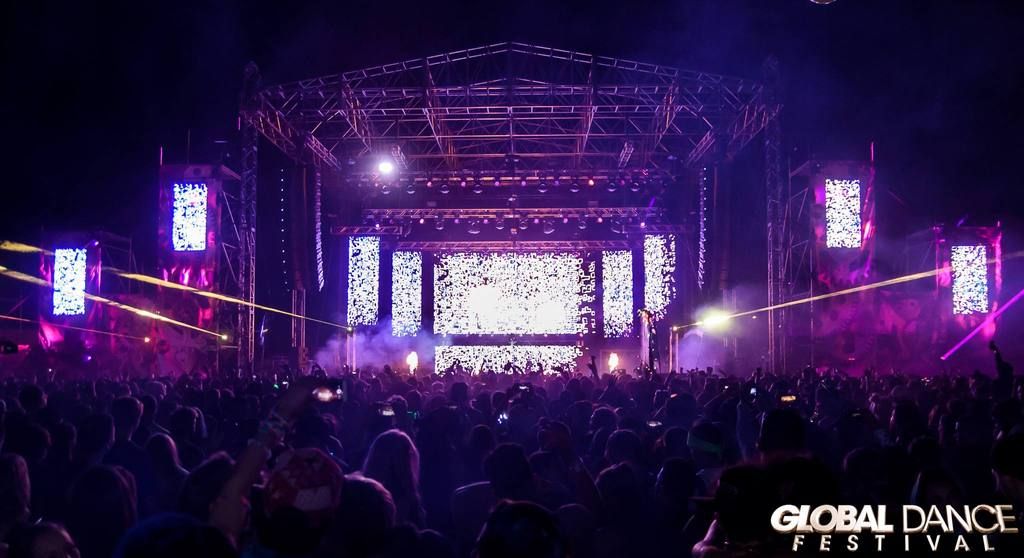 It is not very often that a festival's central theme is as powerful as its lineup. for the second year in a row, Relentless Beats and Global Dance have gone above and beyond to curate a rich and well thought out festival experience for their fans.
Although last year's event was incredibly well produced and featured incredible talent such as EDM favorite Marsmello and iconic producer Gesaffelstein, this year's Global was absolutely off the hook!
(Photo: RUKES)
Relentless Beats and Global Dance built upon their idea of hosting a wild west themed festival, and this year decided to fully see that theme through. It was as if the production staff and crew decided to take everything that wasn't perfect about last year, and then perfect it, and then take what was already great from last year, and make that even better!
(Photo: Jacob Tyler Dunn)
Global Dance Festival Arizona had a lineup just as impressive as its production. The full lineup spoke for itself, including acts like Bassnectar, Nero, Galantis, Alison Wonderland, Herobust, Joyryde, Louis the Child and many more.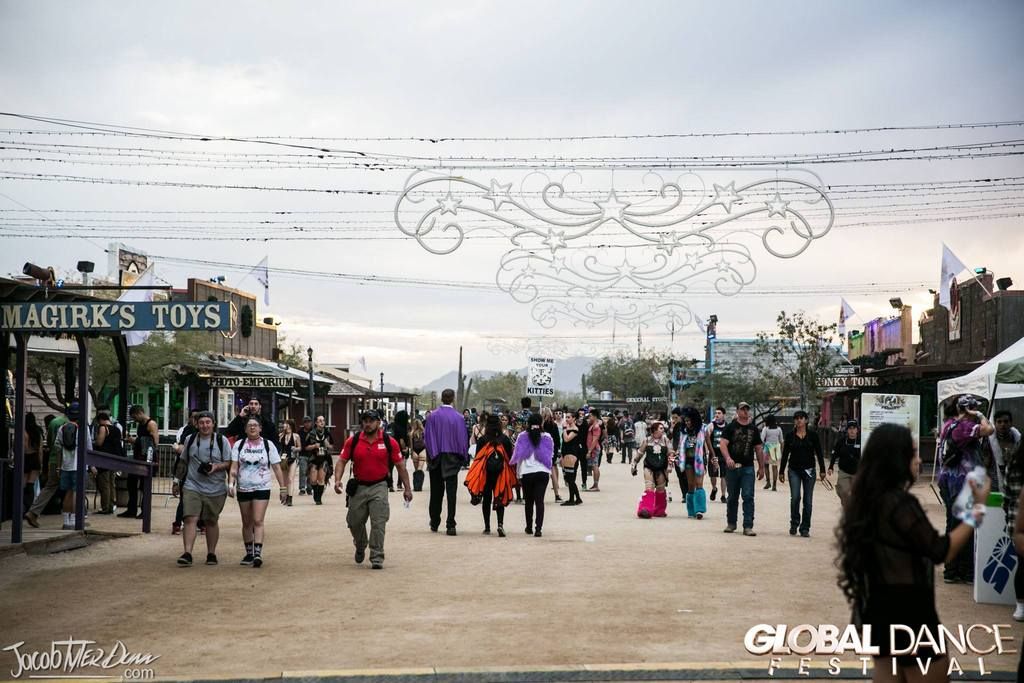 (Photo: Jacob Tyler Dunn)
This lineup was both eclectic, unique, and basically featured the best the current scene has to offer. It was truly a breath of fresh air to hear only quality music resonating from the festivals three stages, regardless of the genre. It is essential as well to mention the up-and-coming artists who blew fans away with their unique performances.
(Photo: Jacob Tyler Dunn)
Cheat Codes played what could definitely be considered a main room set, but with a serious twist! One of the three members of the group is a dedicated vocalist, and controlled the performance with his great voice and unmatched charisma.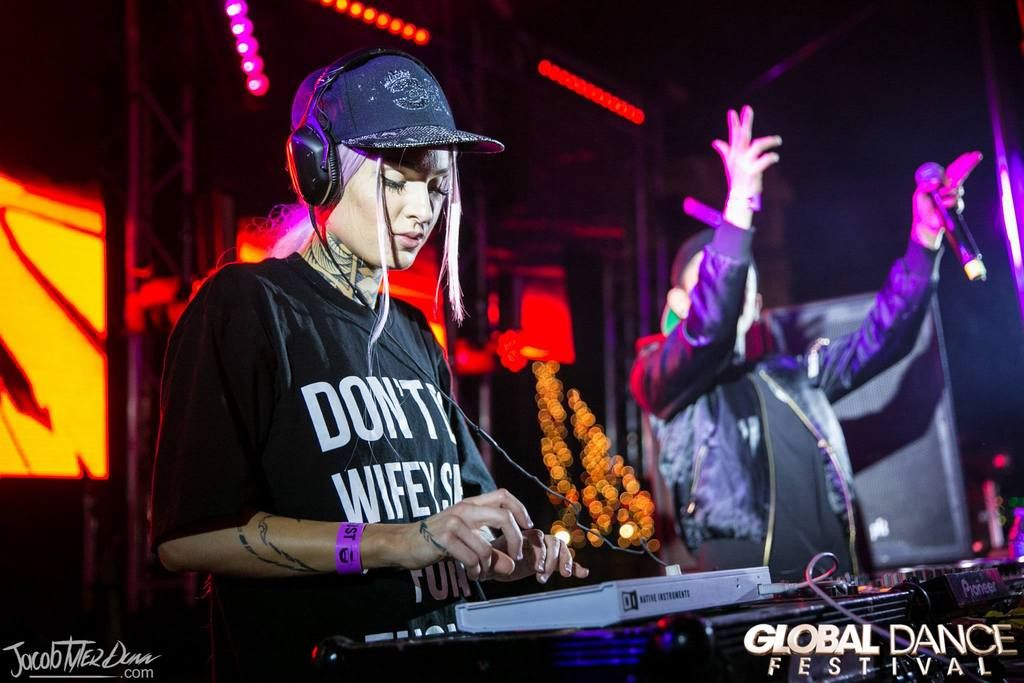 Arius also had the chance to show fans from all over the country what they could do, with their unique hybrid performance style. Arius recently gained popularity through their epic mashup videos which they make using touch controllers and Ableton. Their set was also from our observation, the talk of the festival. According to fans they threw down one of the gnarliest bass music sets in recent history.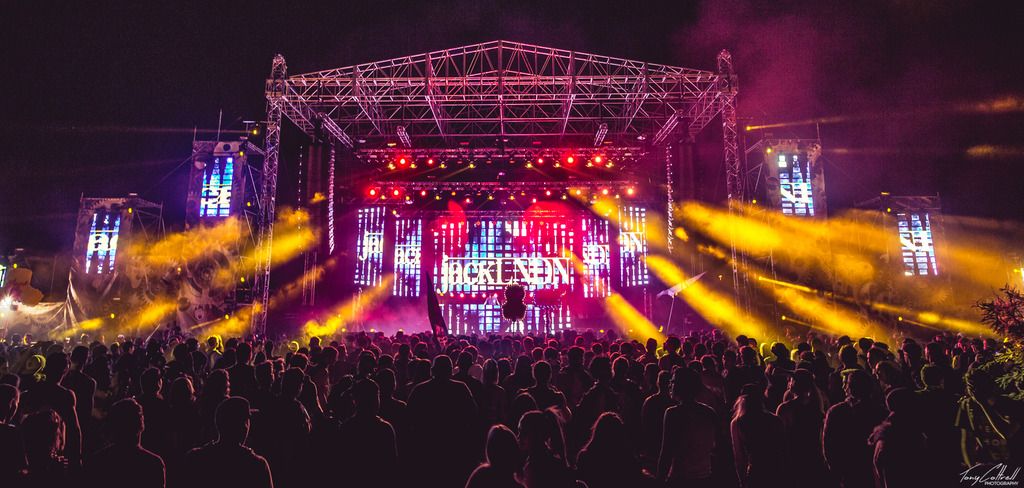 Jack LNDN deserves a huge shoutout as well for playing an incredibly proper, disco infused house set, which gave main stage fans a taste of the deeper end. This is 100% one of the producers to be on look out for in the months to come. Relentless Beats has a serious knack for booking the next big thing, and Jack LNDN proved this past Saturday that he is more than capable of being just that.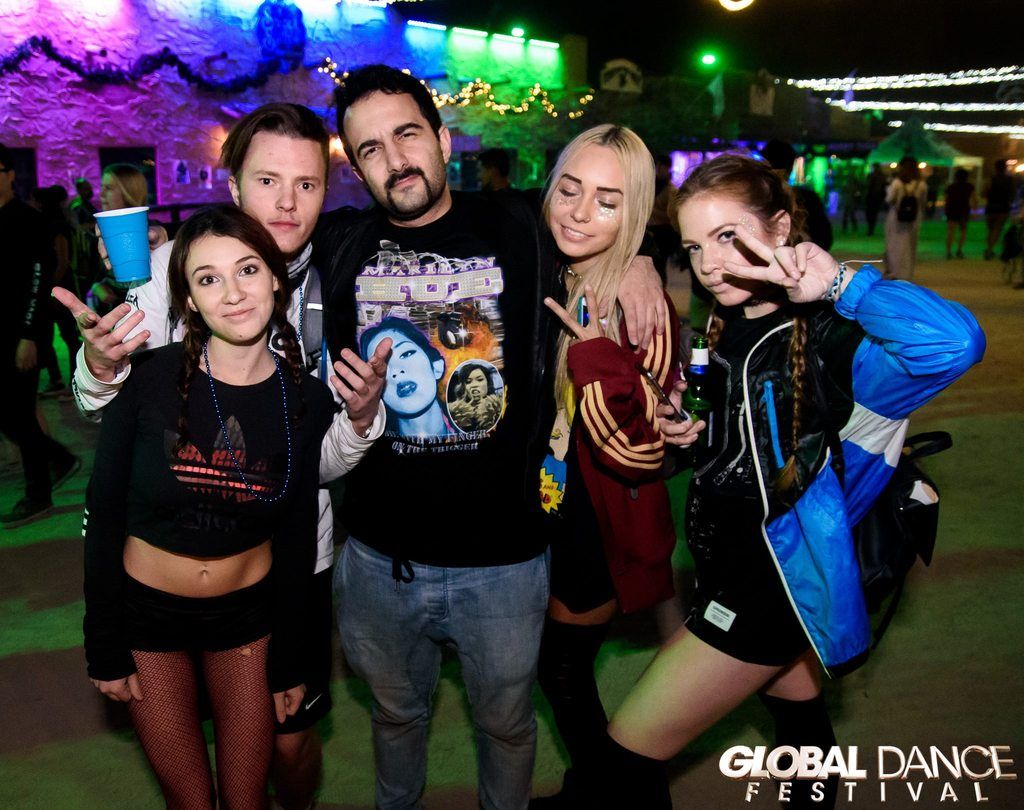 Valentino Khan mingling with fans in the western town.
The festival itself took place in and around the town, which is a popular tourist destination in Arizona. It is known for being a hyper-realistic recreation of the 1800's west. For the setting of a music festival, this almost guarantees a rich and unique experience!
The festival had three stages. The two main stages featured state of the art PK Trinity sound systems, incredible lighting design, and enough lasers to melt the entire audience. The visuals were provided by growing brand Gestalt Theory, who are responsible for the mind bending Visuals of some of EDM's most popular acts including Marshmello, and Ghastly.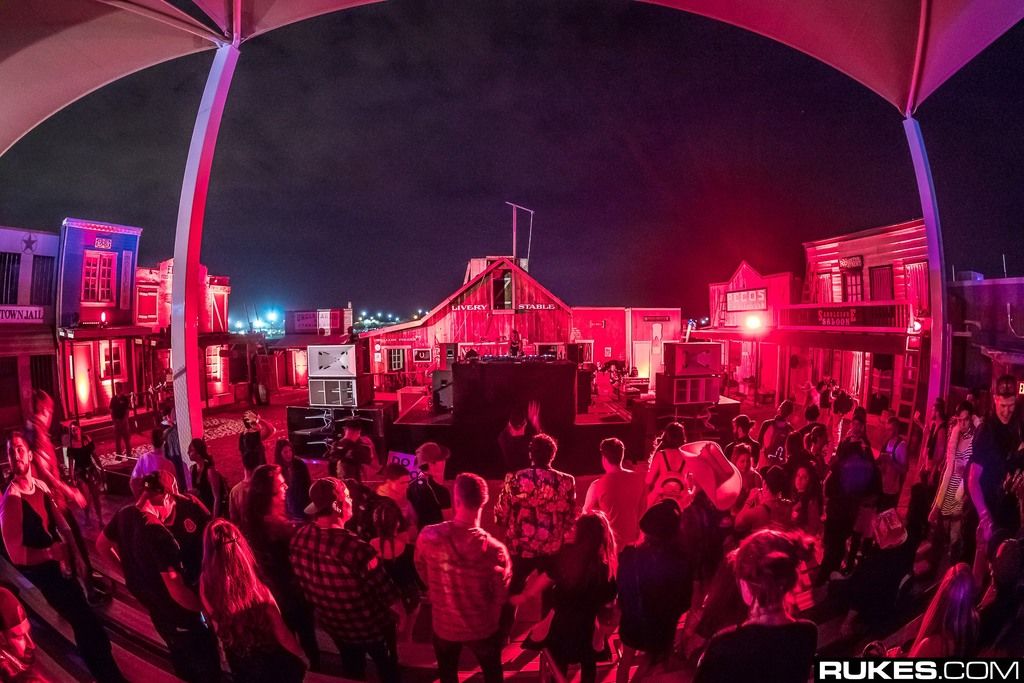 (Photo: RUKES)
The third stage was hosted by RB Deep. RB Deep is Relentless Beat's in-house collective for house and techno. This growing brand almost weekly brings some of the worlds best producers to Phoenix, such as Claude VonStroke, Nicole Moudaber, Umek, Lane 8, and countless others. At each subsequent festival, RB Deep has a stronger showing, and this edition of Global Dance Festival was truly incredible for house and techno aficionados alike, as well as the brand as a whole. The RB Deep stage definitively had the best sound at the festival, and it has us stoked for the massive RB Deep stage planned for the upcoming festival Phoenix Lights which will be featuring worldwide talent such as Pete Tong, Coyu, and many more soon to be announced.
One thing that is always so obvious at any event hosted by, or co-thrown by Relentless Beats, is the love and attention to detail that they put into the planning and production of every event. We have had the privilege of getting to know several individuals within the company including the company's CEO, and second in command, and after getting to know them and beginning to understand their mission and passion, it has become very clear that the down to earth, and the music-centric approach they take to event production is truly starting to put Phoenix on the map for electronic music.
We can truly expect great things from Arizona and Relentless Beats in the months to come. First up we have Decadence Arizona, featuring Deadmau5, Green Velvet, The Chainsmokers, and many more.
What is even more exciting, in April Relentless Beats is bringing back their flagship festival, Phoenix Lights, which is set to have the most massive lineup Phoenix has ever seen. When planning for next year's festival season, Arizona will be definitely need to be considered, especially now due to the fact that it is already rumored that Global Dance Festival Arizona next year may be expanded another day, and might even have camping! Thanks for another awesome time Arizona, we can't wait for the next one! Cheers!
(Photo: RUKES)