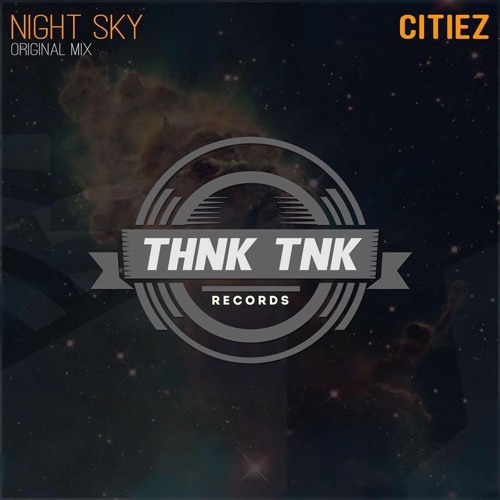 Citiez – Night Sky (Original Mix)
The music scene in Denver is a rare mixture of just about everything. A little bit of this, a little bit of that. Unlike the coastal towns of New York City, Los Angeles, San Francisco and Seattle, whose easy access to artists from around the world has helped to establish trends as much as five years in the making ahead of cities established more inland, Denver has created a unique environment all on their own.
Enter Citiez: the solo project from Billy Joseph. Previously being in the band Carousel, an indie rock experiment with THNK THNK Records label boss Eric David on the guitar and Billy on the mic, they toured across the country together before splitting off to pursue different musical interests.
Covering some stellar tunes from the likes of Coldplay's "The Scientist" and Drake's "One Dance" while preparing his EP for launch, Citiez decided to release "Night Sky" with THNK TNK Records, whom are based out of Denver. This indie dance cut comes complete with stellar vocals, slick guitar plucks and phrases and quality produced drum kit that seemingly fits very well in a possible movie soundtrack.
Out now on all download and streaming platforms, Billy also added the stripped down version of the original on his Soundcloud page for your streaming enjoyment.
Citiez – Night Sky (Original Mix) | iTunes