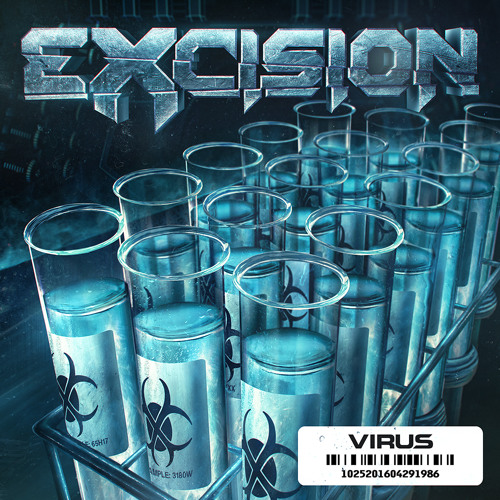 Excision & Space Laces – Throwin' Elbows
Bass heads rejoice! Excision just took to Facebook and announced all the release details for his upcoming album via closed fan group 'Excision's Headbangers'. The name of his third studio album will be Virus (of course). It's set to feature 16 tracks and will be released later this month on October 25th. Fans are now able to pre-order the album through iTunes. In return, a free download of Excision's latest collaboration with Space Laces will be presented. 'Throwin' Elbows' will tear you apart with its robotic call outs, heavy bass punches, and dark metal guitar riffs. The dubstep track is the exact kind of noise you'd expect from the Canadian producer, but still feels like a blast of new energy.
Virus comes on the heels of Excision's yearly Shambhala 2016 Mix, which also premiered 'The Paradox', a track that may appear in the coming album. Check out 'Throwin' Elbows' right now and get excited for the most anticipated bass album of the year!
Excision & Space Laces – Throwin' Elbows | Pre-order Virus