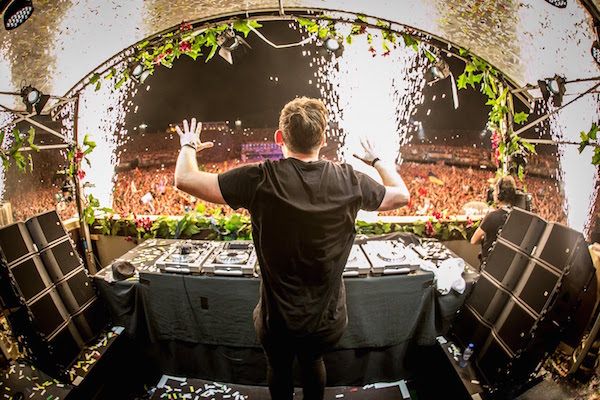 Recently,
Hardwell
, born Robert van de Corpet, participated in a live stream Q&A on Facebook, covering a variety of topics asked by the interviewer and his fans. One of the questions was about his exclusion from the Tomorrowland lineup, and his answer begs the question…why? He seemed as surprised as we were to be missing from the lineup.
Hardwell has played Tomorrowland every year since 2010, and his career has blossomed far more than anyone ever imagined since then. In 2016, he is still on top of the DJ world, but was dethroned of his DJ Mag world #1 ranking this year by Belgian duo Dimitri Vegas & Like Mike, who have received massive amounts of backlash for their tactics to get their fans to vote them into that spot. Hardwell himself even criticized the duo for their use of an iPad carrying street team preloaded with the DJ Mag vote set to vote for DVLM just by entering your e-mail address. Why was the DJ duo even able to do this? They are managed by the people who run Tomorrowland and are basically the faces of the festival.
Now it's very obvious that Tomorrowland is Dimitri Vegas & Like Mike's annual festival; it is in their hometown and their fans go crazy for their set every time they take the stage. But why would one of the biggest dance music festivals in the world exclude the #2 ranked DJ in the world who has played the festival five years running and explicitly said he wants to play the festival? DVLM commands a huge crowd at Tomorrowland, but so does Hardwell. Did the festival snub the Dutch master in order to keep the focus on the Belgian duo? The duo replaced Hardwell as the #1 DJ in the world, and as we already said, it's their festival. While it's just food for thought, masses of Hardwell fans who expect to see him on Tomorrowland's lineup are certainly disappointed they won't have that opportunity this year. You can see the video of his interview below.
Video courtesy of Dancing Astronaut