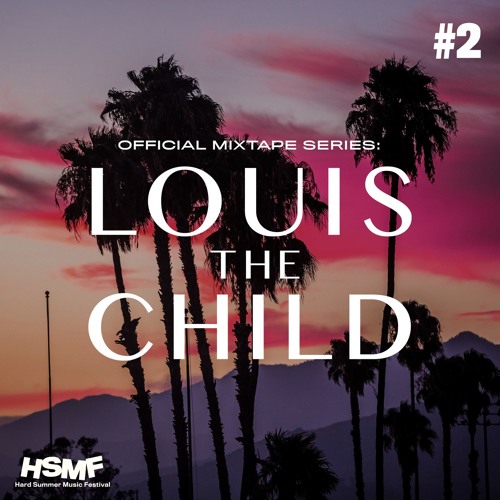 HSMF16 Official Mixtape Series #2: Louis The Child
If you haven't heard of Louis The Child, now is the time to check them out before their Hard Summer Music Festival debut. The annual HARD Summer Music Festival is in the wake of the Official Mixtape Series released in anticipation of the Cali-based event, and this year Louis The Child has been named a headliner amongst many talents announced this past April. The talented duo includes sounds from the likes of Mura Masa, Kaytranada, GRiZ and Mr. Carmack. You were right, they teased you with an ID track, too. Take a listen, this chilled-out future bass concoction will leave you with serious FOMO. Catch them this festival season at the coming HSMF if you dig this mix!
HSMF16 Official Mixtape Series #2: Louis The Child | Soundcloud
T R A C K L I S T:
Louis The Child – It's Strange (feat. K. Flay) [LeMarquis Remix] Haywyre – Moment
Miike Snow – Genghis Khan (Louis The Child Remix)
Louis The Child – From Here
Russ – Willy Wonka (Feat. Paulina & Jafé)
SG Lewis – Shivers ft. JP Cooper (Delusion Remix)
Andrew Luce & Graves – Up To You (feat. Chelsea Cutler)
Flume – Wall Fuck (ID Remix)
Innanet James – Summer (The Kount Remix)
Chance The Rapper – All Night (feat. Knox Fortune)
CHVRCHES – Empty Threat (Big Wild Remix)
ID – ID
Phony PPL – End Of The Night (Louis Futon Remix)
Kaytranada – Lite Spots
Mura Masa – By Popular Fucking Demand (Edit)
Sam Gellaitry – Nebula
RUFUS DU SOL – You Were Right (Louis Futon Remix)
Ty Dolla $ign – Blase (Louis The Child Remix)
Madeaux & DZZ – All I See
GRiZ – Stop Trippin' [Louie Lastic Remix] Kaytranada – Glowed Up (feat. Anderson .Paak)
ZAYN – PILLOWTALK (Bearson & Wheathin Remix)
Major Lazer – Wave (Big Gigantic Remix)
Dabow – 1, 2, 3
Creaky Jackals – Take It Low
Just A Gent – Heavy As A Heart Break (Jupe Remix)
Madeon – You're On (Louis The Child Remix)
Daft Punk – Doin It Right (kid Remix)
Mr. Carmack – Palm Hand
Prince Fox – Fragile (feat. Hailee Steinfeld)
Jack Garratt – Surprise Yourself (Gryffin & Manila Killa Remix)
GRiZ – For The Love (Big Wild Remix)
Lemaitre – Time To Realize
Flight Facilities & Owl Eyes – Heart Attack (Snakehips Remix)
The Knocks & Matthew Koma – I Wish (Louis The Child Remix)
Check out our official EDMTunes playlist for the freshest tracks - updated weekly!