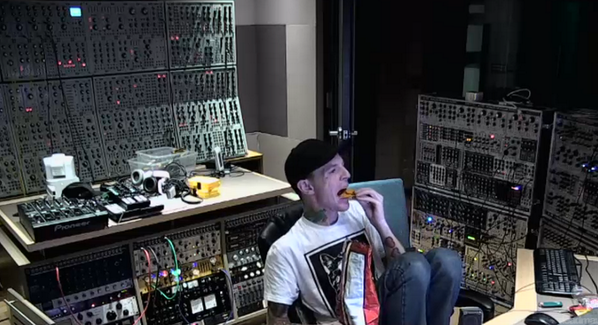 ---
Just last week Martin Pilchner was revealing to us the completed view of deadmau5's Campbellville estate studio, and now today Joel has gone ahead and tweeted an image of blueprints and a digital rendering (see below) of yet another studio construction project that's in his sights. It seems like deadmau5 really wasn't kidding when he insisted that "the money he makes goes back to his fans".
Seeming to be oriented towards more of a business venture idea, rather than a personal use one, Joel is definitely planning something big to come in the next couple of years.
"taking the first steps towards nurturing a couple new businesses and passion of mine…. long story short, ive seen skywalker ranch, hans zimmer's campus, various software company campuses…. i want to do that. :)" reads his twitter.
Regardless of what will come of this however, deadmau5 is not planning on making this an EDM production studio as of now. "maybe in 5 to 10 years [I'll] slowly back off the millennial EDM hype as it dies out, im not going to be making "EDM ready" music forever. #plans".
edm acts come and go, so if theres anything these newcomer EDM superstars SHOULD be copying, is my future investment strategies.
So take note kids, if you wanna be an edm superstar, you gotta sellout big (see song below) and invest even bigger into deadmau5's seemingly random business ventures.
---
building another studio. pic.twitter.com/mVliZNBWuq

— dead mow cinco (@deadmau5) May 15, 2016
---
.@ArchAngelNYC way ahead of ya 😉 pic.twitter.com/4CaQW9uAfG

— dead mow cinco (@deadmau5) May 15, 2016
---