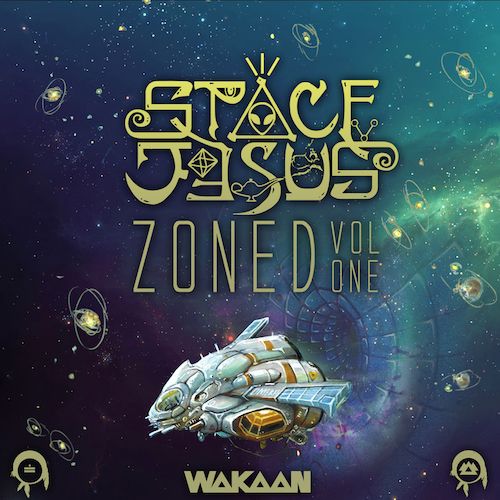 Space Jesus – Zoned Vol. 1
Space Jesus, the musical alias of East Coaster turned Colorado resident Jasha Tull, can best be described to listeners as "the feeling you get when you travel through a wormhole in a fresh pair of Jordans." After being raised on hip-hop and making beats at a young age, Space Jesus was born as a vessel for Jasha to express his personal human experience through music, with a focus on crafting a signature sound comprised of alien basslines, gangster beats, and future feels. After building a reputation for his dynamic live performances with appearances at Tomorrowworld, Shambhala, Mysteryland, and beyond, Space Jesus continues to explore the auditory universe in search of lower frequencies.
His latest sonic exploration comes in the form of a brand new, 3-track EP entitled Zoned Vol. 1, released through Wakaan, the brand new, genre-defying label owned and led by Sweden's deeply inspired musical export, Liquid Stranger. Zoned Vol. 1 greatly personifies the philosophy of Wakaan's boundary breaking, free form musical expression, showcasing a highly refreshing alternative to conventional bass music, as Zoned Vol. 1 is bursting with growling 8-bit synths, swaggy percussion, hefty basslines, and grooving talodies. This highly unique, genre-blending EP makes a statement, and showcases the creative potential of future-facing sound design and highly original bass music production.
Space Jesus – Zoned Vol. 1 | Purchase