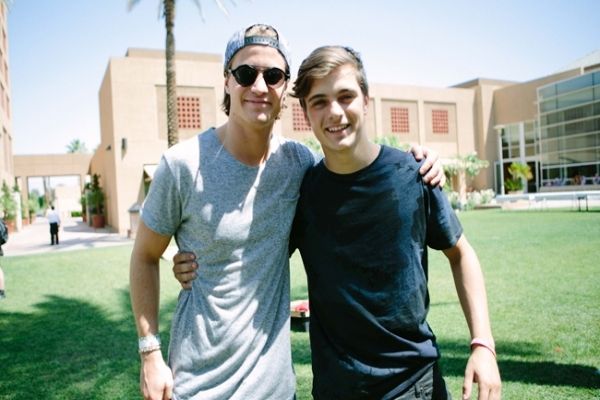 I always wondered what the outcome of a Martin Garrix & Kygo track would sound like. Martin's progressive/big room sound with Kygo's signature tropical house flair is something that almost every dance music fan would be intrigued to hear. Well, if you follow the Garrix on Snapchat, you would know that he teased a potential collaboration with the Norwegian star. They took a photo filled with smiles together and posted it with the caption, "Kygo X Garrix". The "X" in the caption just screams collab and has certainly sparked a lot of discussion.
This past Ultra, Garrix premiered 10 brand new IDs, with a variety of different genres being represented. He's clearly showing interest in producing songs outside of his comfort zone and a collaboration with Kygo would solidify that fact. Both artists have albums dropping in the near future and there is a chance that their joint effort could end up on both LPs. Stay tuned for more news regarding this potential collaboration.
Check out our official EDMTunes playlist for the freshest tracks - updated weekly!