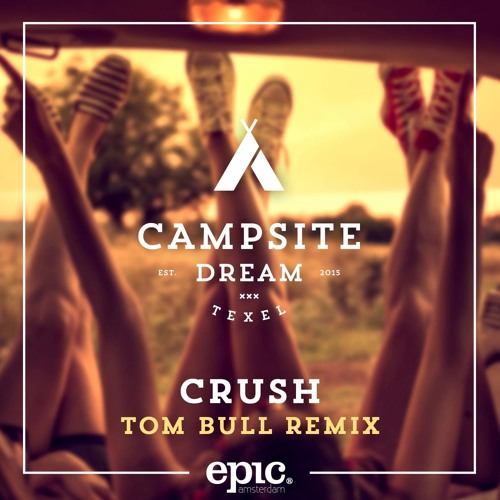 Campsite Dream- Crush (Tom Bull Remix)
To say that Tom Bull is on fire would surely be a massive understatement. With chart topping vocal tracks in addition to numerous top-notch remixes under his belt over the last few months, 2016 seems to be this Bull's year, as he releases another stellar remix of the Campsite Dream's track titled, 'Crush'.
His staple sound emerges from the grooving bass lines that pluck and stab there way beneath rocking house percussions. Tom Bull's remix of "Crush" is by no means out of style for the artist. What really sets this release off though, is the melodic chord lines that are tactfully placed behind the vocals (which become most poignant during the back half of the tune). The chord aids to create a spacey and all together perfectly blended compliment to the aggressively groovy foundation of the track. The vocals will certainly have you singing along, while the bass lines will hook you in from the first beat.
So check out the tune, and purchase your copy of the track from a variety of online distributors in the link below.
Campsite Dream- Crush (Tom Bull Remix) | Buy