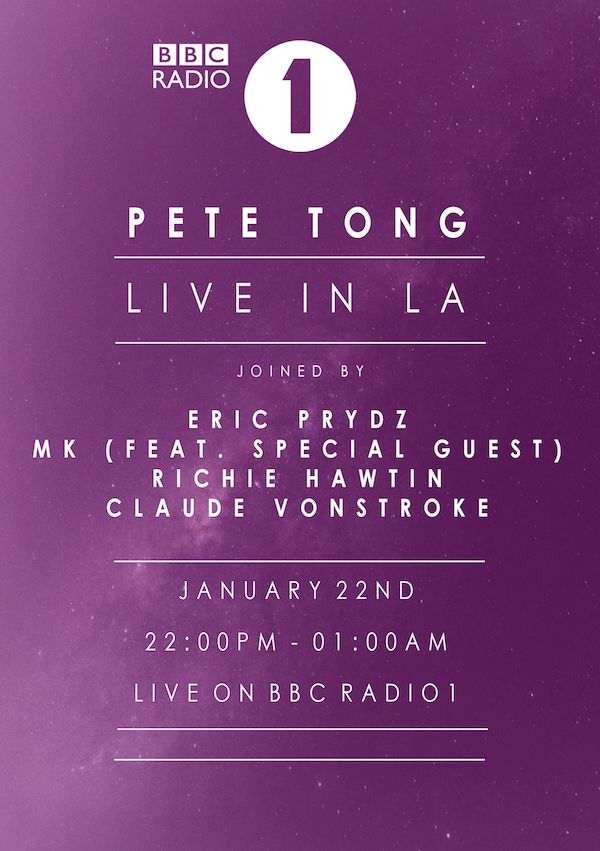 Los Angeles is officially the global capital of dance music. Today, the BBC and Pete Tong made it official, as they announced a very special series of broadcasts that will see the legendary DJ and radio station carry out live shows of Tong's very own show, as well as the Essential Mix, from the West Coast jewel. While we've known about Richie Hawtin's January 22 live Essential Mix from Exchange LA for a few weeks now, seeing Tong add a live broadcast of his own show with heavyweights like Eric Prydz, MK and Claude Vonstroke gives us a whole new reason to be excited. Always the tastemaker, it wouldn't be out of the question to hear Pete and BBC R1 premiere new music from Eric Prydz, MK, or Claude, all who have bodies of work coming out in the new year.
The announcement also included a mention that another round of live broadcasts will take place in Miami during Miami Music Week, however, no lineup or details have been announced as of yet. Stay tuned for updates on this 'British Invasion'.
You can listen to Richie Hawtin's 2014 BBC Radio 1 Essential Mix below to hold you over until the 22nd.