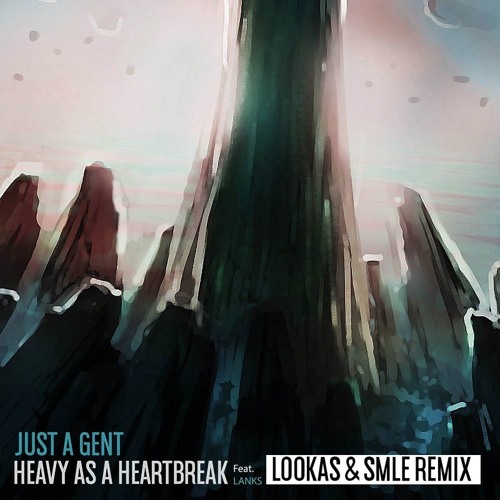 Just A Gent – Heavy As A Heartbreak
(LooKas x SMLE Remix)
LooKas and SMLE are two burgeoning trap artists on opposite ends of the musical spectrum. LooKas specializes in crafting electrifying festival trap anthems, as demonstrated by huge remixes of tracks like "Rocket", "Flute" and "Low Rider". SMLE are an anonymous live electronic duo with a far lighter and bubblier style, specializing in euphoric future trap. The duo notably dropped their debut EP Reasons To a couple months back, which showcased their versatility and their ability to produce stellar original tracks. Despite the obvious stylistic differences between these two artists, they have teamed up in the past to drop the brilliant "6 A.M." They are now back at it again with a collaborative remix of Just a Gent's "Heavy As A Heartbreak".
LooKas and SMLE's version of "Heavy As A Heartbreak" begins innocuously, progressing slowly but surely with light melodic production complementing LANKS' silky smooth vocals. The track soon explodes with an invigorating injection of SMLE's distinctly lush future bass, lending the remix a delightfully pleasant vibe. This abruptly takes a dramatic turn with a crashing blare of festival trap, as LooKas' propensity for bangers carries the remainder of the song.
Just A Gent- Heavy As A Hearbreak (LooKas x SMLE Remix) | Spotify