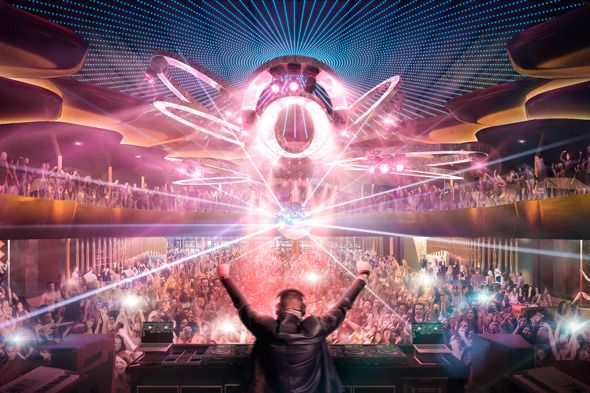 Ever since The Guvernment shut down, residents of Toronto have been itching for a new spot to get their groove on. Sound Academy has been a temporary replacement, but it does not have the same aura that brought thousands of people to Guv every week. Well, it looks like our prayers have finally been answered, as Ink Entertainment announced that Sound Academy will be closed for the month of January in order to undergo some serious renovations.
It has always been assumed that Sound Academy would be Guv's replacement, but yesterday's news served as confirmation. In addition to the news, Ink released some sketches of what we can expect the currently unnamed nightclub to look like. The press release states that the mega-club will feature multiple bars, a concert hall, backstage club and will be directly attached to popular Toronto day club Cabana Pool Bar. The release also states that it will have a, "fashionable black and gold colour scheme, high-gloss contemporary surfaces, unusual animalistic and vegetal patterns, and subversive graphics".
For The Guvernment's sendoff, Ink brought in Knife Party, Armin van Buuren, deadmau5 and more, so it will be interesting to see what names they bring to Toronto to break this new complex in.

Source: blogTO