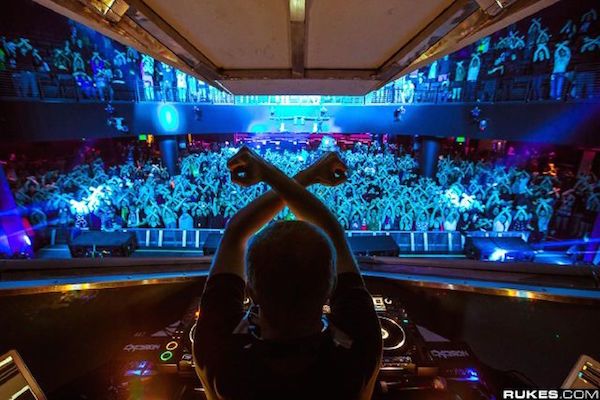 From helping spearhead the global dubstep movement with his first release in 2007, to cultivating the first ever live dubstep group, Destroid, and touring the world with his game-changing Executioner tour rig for 3 years straight, Excision has proven himself as an unprecedented innovator of the heavy bass genre. With an extremely raw and deviant perspective on the art of electronic music production and a reputation for pushing the live concert experience to new heights, Ex has accrued quite the reputation as one of bass music's 'no-fail' demi-gods, and he just kicked it up a notch with the unveiling of his newest stage design, The Paradox.
On December 11th, Excision premiered his Paradox stage in Minneapolis, complete with a towering LED screen painted with dynamic, intricate visuals, world-class 3D video-mapped animations that are automatically synchronized to the audio of his set, and of course, 150,000 watts of PK sound to top off the whole experience. The stage improves greatly upon the already impressive Executioner stage, as it acts as the perfect visual supplement to his high energy DJing with its world-class visual setup and floor shaking PK sound.
Excision is gearing up for a massive, 40-date North American tour with his new Paradox design, featuring musical support from Figure and Bear Grillz. Grab tickets to experience a taste of Excision's head-spinning, full throttle filth here!