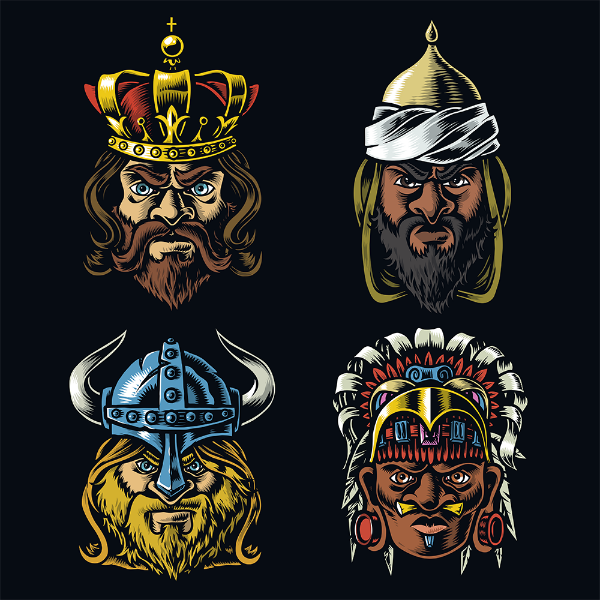 Bad Royale came on to the scene hot in 2015 with the release of their debut EP "Move Like" on Diplo's Mad Decent record label. The prolific supergroup, who have released over 30 tracks this year, are purveyors "Kingstep",  fusing dubstep, grime, dancehall, reggae, and Jamaican styles to create a distinct sound.
Fresh off the release of their latest EP, "Before Common Era", Bad Royale has put together an exclusive playlist for us at EDMTunes to help you get ready for the weekend. Check it out below, and be sure to catch the guys this Friday as they play alongside Kennedy Jones at Avalon's weekly CONTROL party in Los Angeles (tickets available HERE)
View the rest of Bad Royale's upcoming tour dates HERE
Bad Royale feat. Richie Loop – Home
Off our latest EP these first three tracks are our way of shameless self promoting. But hey, they're great tracks. We made them, so obviously.



Bad Royale feat. Richie Loop – Conquerors

Bad Royale feat. Ifa Sayo – Don't Forget

Migos – Look At My Dab
This track made it onto the list because we just happen to have something really big cooking with it.
MØ – Kamikaze
Fresh off the Lean On wave, Kamikaze is another killer from MO and Diplo. Not surprised if this gets played on every station from here to Antarctica.

Popcaan – Weed Is My Best Friend
Every since we stepped foot into Trinidad, this track has been on repeat.
Major Lazer & MOTi feat. Ty Dolla $ign & Wizkid & Kranium – Boom
Major Lazer dropping the extended "Peace is the Mission" is grounds to be added into any track list, plus this song is killer. Expect it to be a huge hit.
Alessia Cara – Here
This girl's voice gives Bruce a boner. So it's here.
ODESZA feat. Monsoonsiren – Memories That You Call (CRNKN Remix)
The only remix that made it onto this list, CRNKN killed it. It's a mellow track but surprisingly happy. We dig it.