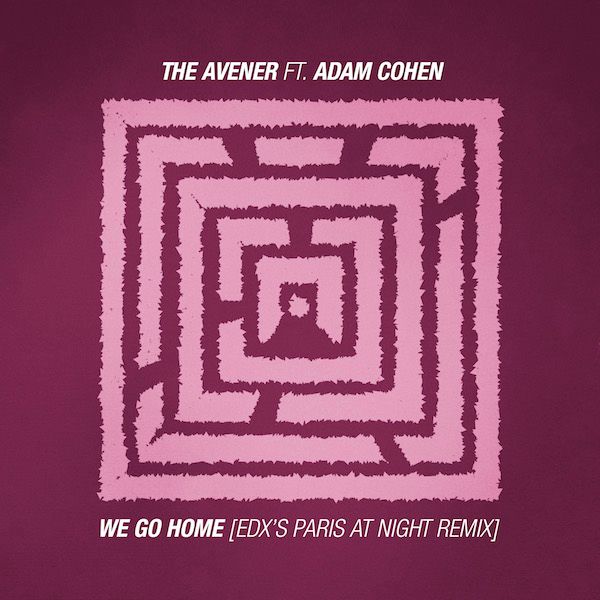 The Avener – We Go Home (EDX's Paris At Night Remix)
If you took a look at the Hype Machine or Beatport charts this year, then EDX is a name that you're familiar with. The Swiss luminary is twenty years into his impressive career, but he's putting out tracks with the same kind of passion and fervor as a recently discovered star. His remixes of Sam Feldt's "Show Me Love", and Spada's "Catchfire (Sun Sun Sun)", dominated the charts on their way to over 25 million streams collectively. Now, the Italian-born producer is closing the year on a high note with a stunning remix of The Avener's "We Go Home", featuring Adam Cohen.
Laying down a classic house backbone to allow Adam Cohen's phenomenal vocal performance to take center stage, EDX delivers a sun-soaked remix to warm your soul in the winter. EDX intricately weaves together Cohen's vocals with a soft, rolling bassline and subtle, complex synth work to give it his signature groove.
The Avener – We Go Home (EDX's Paris At Night Remix) | Beatport

EDX Tour Dates
12/11 – No Xcuses @ Ruby Skye – San Francisco, CA
12/12 – Dinsmoor Nightclub – Mexico City, Mexico
12/17 – Sky – Salt Lake City, UT
12/18 – Sound Bar – Chicago, IL
12/19 – Sound Nightclub – Los Angeles, CA
12/25 – Club 11 – Nuremberg, Germany
12/31 – Réveillon Sunset Dreams – Florianopolis, Brazil
1/2 – Green Festival – Balneário Camboriú, Brazil
1/9 – Naília Beach Club – Ilha da Coroa – Rio De Janeiro, Brazil
1/9 – Laroc – Campinas, Brazil
1/21 – Fuego Night Club – Orlando, FL
1/22 – Groove Cruise – Miami, FL
1/29 – Maya Beach Club – Scottsdale, AZ
1/30 – Omnia – San Diego, CA