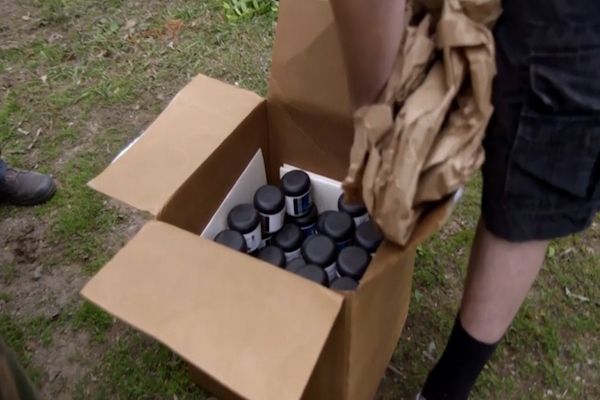 This past summer, New York's historic Bethel Woods played host to yet another amazing music festival. The venue that was once home to the infamous Woodstock welcomed Mysteryland USA onto the beautiful grounds.
At the event, CNN's Lisa Ling discovered a man named Adam Auctor, the CEO of a group called the Bunk Police, who smuggled in enough drug testing kits to perform over 15,000 drug tests for the festival attendees. The goal of the Bunk Police is to bring drug safety awareness to festival crowds by using their kits to show attendees what exactly is in the drugs they're taking.
Although festival organizers enforce a zero tolerance drug policy, it's no secret that people sneak substances into these events regardless. Not every attendee's goal is to get high, but for those who choose to partake drug use, it's unfortunate that prohibition causes a fear of being arrested and leads to a high number of injuries and deaths. In an effort to lower that number, Auctor strives to bring his testing kits to festivals in hopes of creating a safer environment. He explains, "There are quite a few deaths every year from adulterated substances and permanent injuries that occur, so we know that this prevents some of that."
To watch a bit of Ling's interview with Auctor, click here and be sure to check out the full episode of "This Is Life with Lisa Ling: Electronic Woodstock" airing on tomorrow on CNN at 9pm EST.

If you're interested in the work that the Bunk Police is doing, check out its eye opening "What's In My Baggie?" documentary below.