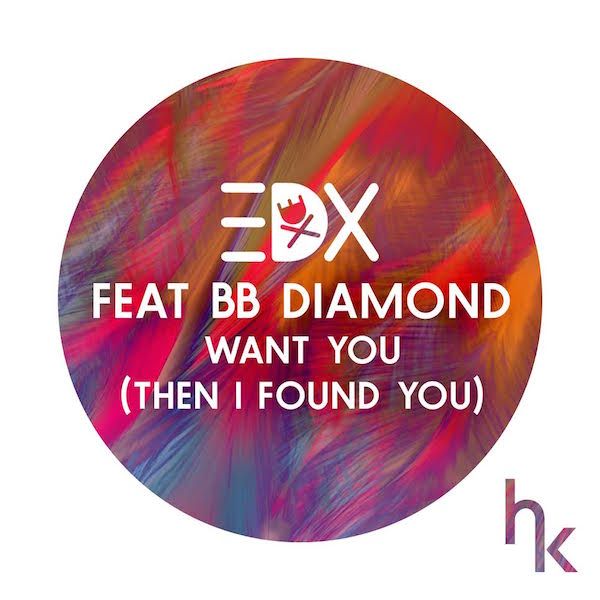 EDX – Want You (Then I Found You)
While most artists who have enough accolades and awards to make for an impressive trophy case would be content with taking it easier in the studio, EDX is ramping up his already massive workload as an twenty-year veteran of the dance music scene. In 2015 alone, EDX has been a tireless worker in the studio and on the road, delivering tracks like his remix of Sam Feldt's "Show Me Love" and his chart-dominating original, "Belong", while still managing to embark on a massive tour alongside each original release this year.
With his momentum at an all-time high, EDX is bringing back a favorite from the beginning of this year and has tabbed BB Diamond to deliver a stellar vocal performance on top of his groovy production. BB Diamond's smooth, sexy vocals offer the perfect counterpart to the Swiss maestro's groove-driven production and uplifting melodies. "Want You (Then I Found You)" will be out on October 30th via HK Records/Ministry of Sound.
EDX – Want You (Then I Found You) | Spotify
Tour Dates:
22nd October 2015 – Groove Cruise – Los Angeles, CA
30th October 2015 – Haunted Harrahs @ Harrah's Resort – Valley Center, CA
31st October 2015 – Club TBD – Dallas, TX
7th November 2015 – No Xcuses @ Create – Los Angeles, CA
13th November 2015 – Icon Nightclub – Boston, MA
14th November 2015 – Vibe Las Olas – Fort Lauderdale, FL
27th November 2015 – Coda – Philadelphia, PA
28th November 2015 – LIV – Miami, FL
5th December 2015 – No Xcuses @ Kaufleuten – Zurich, Switzerland
6th December 2015 – Gigalum – London, United Kingdon
11th December 2015 – No Xcuses @ Ruby Skye – San Francisco, CA
18th December 2015 – Sound Bar – Chicago, IL