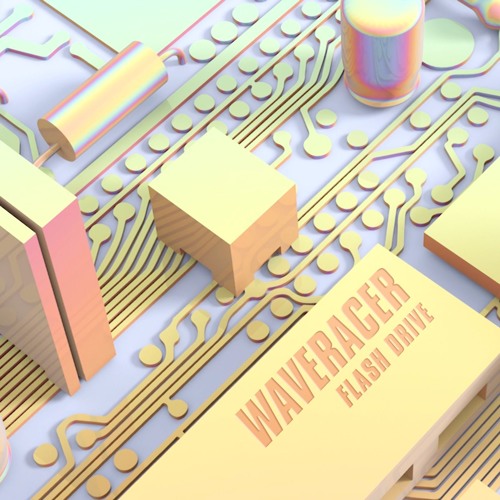 Wave Racer- World Record feat. Lido
Two of the kings of future bass just collaborated on a huge track appropriately titled 'World Record.' Wave Racer and Lido teamed up for the song, as part of Wave Racer's upcoming debut EP 'Flash Drive.' The four track EP is set to drop October 16th, featuring collaborations with B▲by and Cosmo's Midnight as well. This was by far the most anticipated one however, as these two artists are a perfectly natural collaborative fit. Lido has been flexing his collaborative muscles, as he has recently teamed up with artists such as Chance The Rapper and Canblaster on a full 6 track EP.
'World Record' begins energetically, with Lido's iconic Jersey Club bedspring sample. The song continues in this uptempo fashion, fusing future bass and Jersey Club in this fun and lively track. The song shows clear influences of Lido's alter ego Trippy Turtle, as it heavily incorporates his distinct style. The song is an exciting tease for the upcoming EP release, as well as Wave Racer's Australian tour. Be sure to check out the track below and enjoy!
Wave Racer- World Record feat. Lido | Pre-Order EP