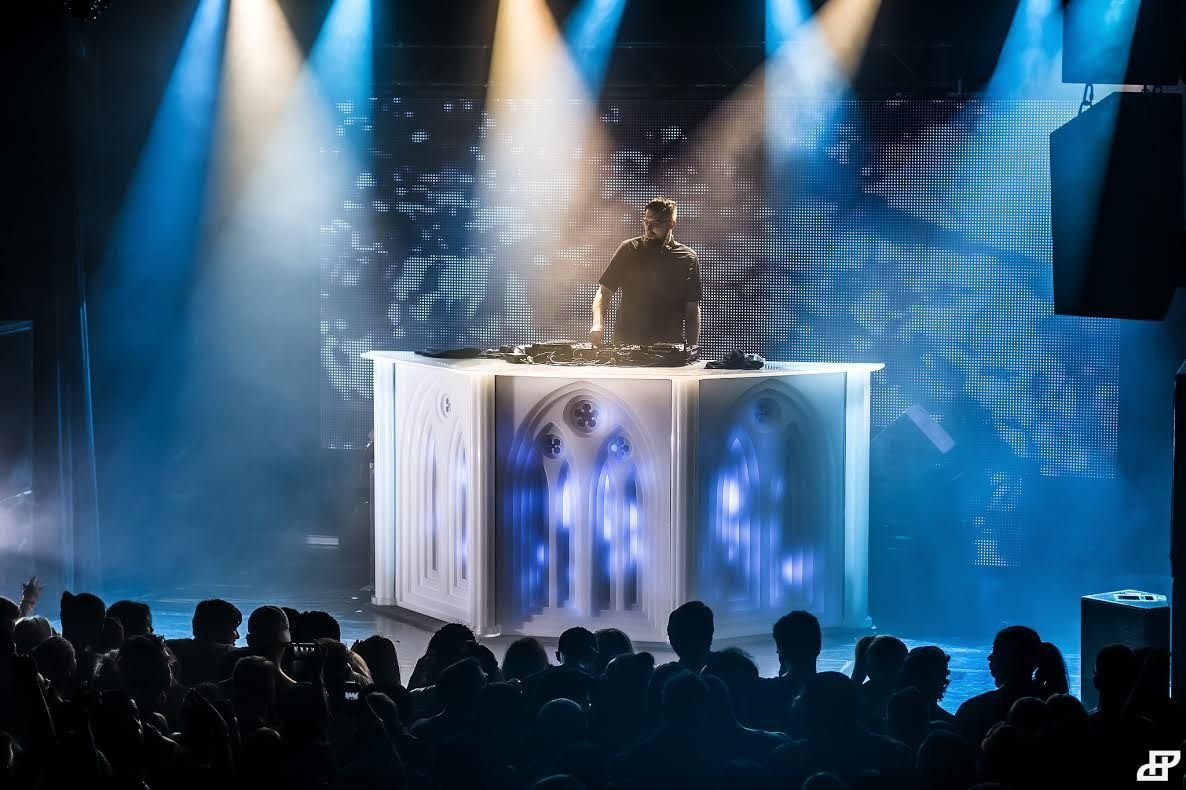 This past weekend was a pretty special one for Tchami, the Big Apple, and really dance music in general. The legendary French producer took to the decks at NYC's Irving Plaza to kick off his After Life Tour, the North American tour supporting his pioneering "After Life EP." The 9-stop tour is set to see the spiritual leader of the future-house movement go coast to coast, taking his unique sound and brand new cathedral themed stage arrangement with him.
His kick off at Irving Plaze couldn't have been any more picturesque. Walking into the venue saw a densely huddled crowd vibing to the pulsating sound system and enveloping lights. The anticipation for his set was palpable. From shufflers to fist pumpers, there wasn't a tired soul in sight, everyone had been awaiting this moment (who wouldn't be excited to have a tour kick off show?!). The man takes the stage with a fittingly intense presence, heavenly even (or maybe that's just the stage); after a quick serene moment where he and his followers put their hands in the prayer position, the beats began thumping, and from then on the night was a whirlwind of pounding bass, soaring melodies, and enlightened dancing.

Really what this Tchami performance proved was how strong the future bass movement is, and how adaptable is can be; mixing in heavier tracks like Valentino Khan's "Deep Down Low," and house-y tracks like Disclosure's "Bang That" isn't easy, and Tchami manages it with ease. Of course it wouldn't be a good show if it was all music we knew; there was a host of incredible unknown tunes that had the crowd literally roaring and going into a frenzy. The Father of Future House was in top form.
You can catch Tchami as early as tomorrow in Philly (tickets), or at any of the dates listed in the image below. Really this is not a mini-tour you're going to want to miss out on.
Header Photo Credit: Philip Prolo