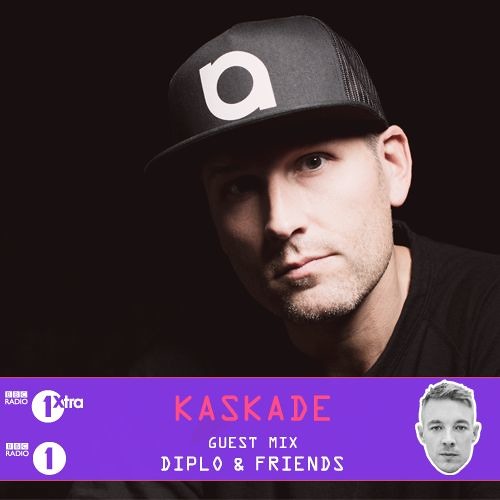 Only two days after releasing his ninth studio album 'Automatic,' Ryan Raddon, better known as Kaskade, has already set off to promote what he calls his most diverse album yet. In addition to the Automatic Tour which begins this Thursday, October 1st, Raddon spun a special two hour set for Diplo's radio show, 'Diplo and Friends.'
Just two days after releasing Automatic, Kaskade got straight to spinning this groovy mix which features several tracks from his new album as well as artists such as Tchami, AC Slater, Wax Motif, Nero, and many more. After opening with a deep remix of his song 'Summer Nights' that gives off a chill lounge vibe, Kaskade proceeds to give listeners a mix that encompasses all that he is: progressive melodies, deep bass, and big room smashers. From beginning to end, this set is sure to please his dedicated fans as well as show others what they have been missing out on.

Listen to the full mix below and spread the joy!


Tracklist:
01 Kaskade feat. The Brocks – Summer Nights (Meramek Remix) [ARKADE] 02 Autoerotique – Be There [FREE] 03 AC Slater – You Got To [NIGHT BASS] 04 Sugarstarr feat. Alexander – Hey Sunshine (Antonio Giacca Remix) [ENORMOUS TUNES] 05 RÜFÜS – You Were Right (DJ Edit) [SWEAT IT OUT!] 06 Kaskade feat. Tamra Keenan – Tear Down These Walls
07 ID – Mr. Toot [ULTRA] 08 Blonde feat. Mar – All Night [ETON MESSY] 09 FalseFace – Every Second [PUKKA UP] 10 CID feat. Glenna – Love Is Blind [BIG BEAT (ATLANTIC)] 11 Bart B More – Want U So [SPRS (SPINNIN')] 12 Kaskade & CID – Us
13 Mark Knight – Second Story [SUARA] 14 CamelPhat feat. A*M*E – Paradigm (AMTRAC Temptation Remix) [AXTONE] 15 Kaskade – Never Sleep Alone [TIGER] 16 Kaskade feat. Scott Shepard – Breaking Up
17 Calvin Harris & Disciples – How Deep Is Your Love [SONY] 18 M83 & Jean-Michel Jarre – Glory (Steve Angello Remix) [SONY] 19 Kaskade – We Don't Stop
20 Kry Wolf – Citrus [FOOD MUSIC] 21 Kaskade & Galantis – Mercy
22 Wax Motif – Krush Groove [MAD DECENT] 23 Tchami & AC Slater feat. Kaleem Taylor – Missing You [CONFESSION] 24 King Arthur feat. Michael Meaco – Belong To The Rhythm (Don Diablo Edit) [HEXAGON] 25 Kaskade feat. Ilsey – Disarm You [WARNER BROS.] 26 The Egg – Walking Away (Klardust Remix) [GREAT STUFF] 27 Chris Lake & Chris Lorenzo – Piano Hand [ULTRA] 28 Robin Schulz feat. Francesco Yates – Sugar (EDX Remix) [TONSPIEL/WARNER] 29 Skylar Grey – I Know You (Fifty Shades of Grey OST) (Kaskade Remix) [UNIVERSAL] 30 Galantis – Runaway (U & I) (Kaskade Remix) [BIG BEAT (ATLANTIC)] 31 Digital LAB – Work It [ARKADE] 32 Nero – Two Minds [MTA] 33 Kaskade feat. Sasha Sloan – Phoenix
34 Kaskade feat. K.Flay – Promise
35 Louis The Child feat. K.Flay – It's Strange