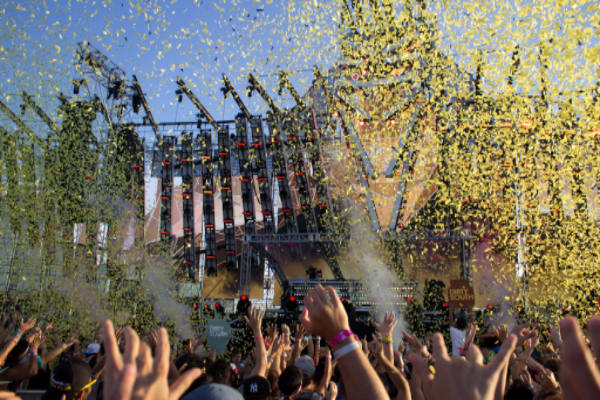 Following a deplorable showcase in both 2013 and 2014, Electric Zoo: Transformed was in search of redemption. After two consecutive years of canceled final days, Electric Zoo was indeed in need of a transformation of sorts. Electric Zoo sought after a comeback, once again wanting to reign victorious as "New York's Premiere Electronic Music Festival". Alike the last six years, Electric Zoo returned to Randall's Island to celebrate the Labor Day long weekend, and the rejuvenation of the coveted Electric Zoo brand.  Overall, the festival went off without any major issues throughout Electric Zoo's three days however, as always, there are always components that may be improved upon. Below, you will see the highs and lows of Electric Zoo: Transformed.
The Highs
The Stages
Electric Zoo: Transformed was accompanied by a very diverse lineup this year. The Main Stage had headliners such as Borgore, Don Diablo, TJR, Adventure Club, Ummet Ozcan, Deorro in addition to many, many more. The addition of the T-Mobile viewing area to the right of the stage gave T-Mobile users, with their plus 1's, the opportunity to view the main stage from a different perspective. The viewing area gave attendees a little extra wiggle room, which you can never get enough of at a festival. The main stage also allotted room for large fans in the middle of the action that sprayed water amongst the crowd, keeping festival-goers cool and hydrated in the midst of the action. Bonus points for safety.

The Mastercard Hilltop Arena featured many of the leading trap, dubstep, hardstyle & live acts in dance music. The lineup included Keys N Krates, Gramatik, Bro Safari, Excision, Com Truise, The Glitch Mob just to name a few. Mastercard also had their own viewing area to the left of the crowd, giving Mastercard holders the opportunity to also view the stage at a different perspective.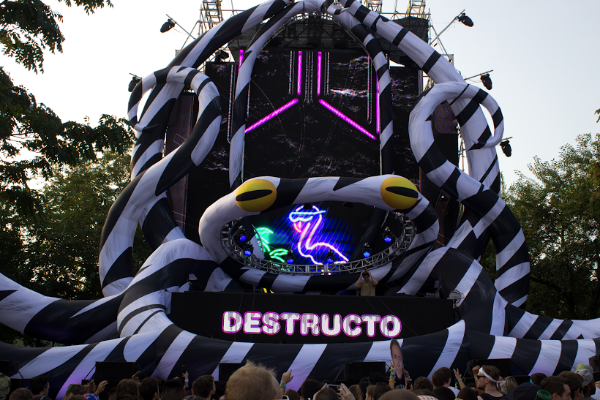 Riverside had the best stage design of all stages at EZoo by a wide margin. The white and black inflatable octopus that was wrapped around the whole stage presented a unique and playful feel. Amongst the three days, Riverside featured names like Destructo, Cashmere Cat, Sam Feldt, Robin Schulz, in addition to powerhouse trance acts taking over the stage on Saturday such as Simon Patterson, Orjan Nilsen, Markus Schulz and more.
Sunday School Grove from open to close was bumping with the best in techno and tech-house as the world famous Awakenings took over the first two days with the likes of Adam Beyer, Alan Fitzpatrick, Kölsch, Get Real and more. Pete Tong hosted friends for his All Gone with Pete Tong on Sunday.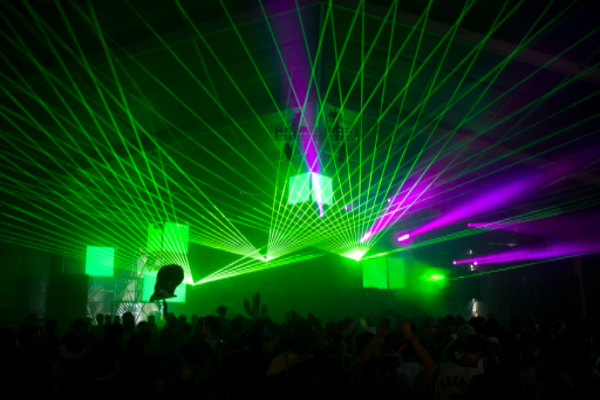 Vitamin Water Treehouse featured an intimate stage that hosted an onslaught of local New York talent. Artists such as Shahar, Fahad, Dev Bhandari and more provided a change in pace from the rest of the festival, while still showcasing a little taste of  what New York nightlife is all about. Electric Zoo attendees who took to the Treehouse were also treated to free drinks courtesy of Vitamin Water.
Food Variety
When it was time for a snack, Electric Zoo ensured that attendees had a variety to choose from. Different food vendors from all over New York City were scattered amongst the island. From taco, vegan, burger, pizza and halal trucks, to italian ice carts and vendor booths, there was no shortage of cuisine to satisfy any craving or preference. Brooklyn's own Pomme Frites NYC provided possibly the best tasting truffle fries ever, while Rita's Water Ices NYC provided some incredibly tasty italian ices.
Health & Safety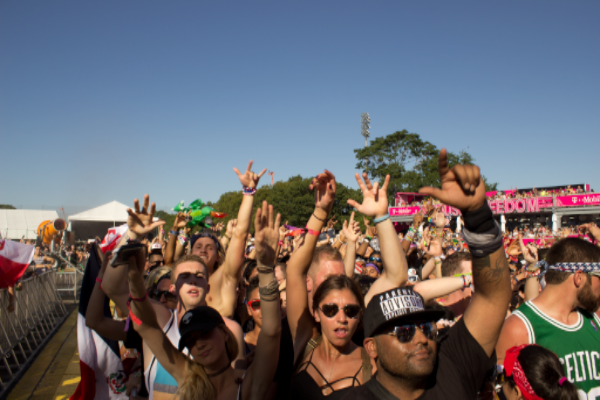 Much alike last year, Electric Zoo heightened their security with more thorough pat downs, bag searches and drug sniffing dogs upon arrival, as well as undercover cops on the festival grounds seeking out drug use or exchanges. While that may should like a hassle to festival-goers, Electric Zoo was not take any chances following the occurrences of 2013 and 2014. Also as mentioned previously, Electric Zoo placed giant fans spraying water into the crowds to help prevent heat exhaustion and dehydration.
The Lows
For the most part, Electric Zoo has done whatever it needed to do to rejuvenate the image of the festival. But there were a few things that could have been improved on.
The Main Stage Design
ID&T teamed up for the transformation of Electric Zoo however, they fell short as their bird inspired design lacked was lacklustre. Countless festival-goers were not "wowed" by the MainStage. The stage itself had large white beams designed in a way to emulate a bird, with a huge LED wall behind it. Overall, rather underwhelming. The stage was designed to reflect a bird however the design took a more abstract approach, leaving many attendees unimpressed.
Unprepared For Beginning of Festival
Electric Zoo was scheduled to commence Friday at 1pm. The gates were not opened until 2pm and even then the main stage was not ready yet. Caution tape was placed to block of the entrance to the MainStage until approximately 2:45pm as barricades were not set up. Riggi & Piros were scheduled to open the MainStage however, were unable to perform as consequence of the severe delay. Pierce Fulton still performed however his set was shorten due to the delay. The main stage wasn't the only stage that wasn't ready, as the Hilltop Arena also wasn't ready in time.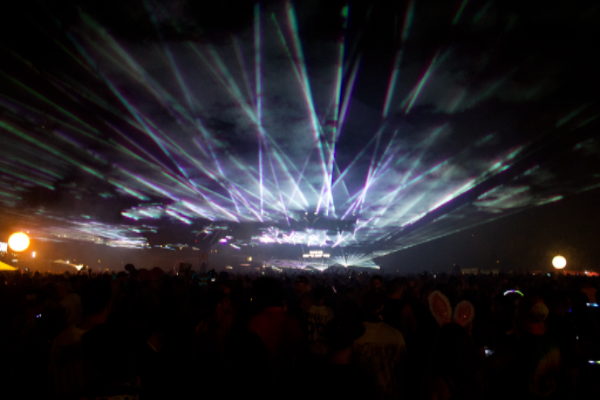 For the most part, Electric Zoo: Transformed was a success with some minor missteps that can easily be altered for next year's festival. It's tough to narrow down my favourite set of the weekend, so I've narrowed down a four way tie between Alesso, The Glitch Mob, Galantis and Bro Safari- all of which had massive performances. Each stage had its own strong sense of identity, which allowed for Electric Zoo to appeal to a mass of music tastes. Electric Zoo definitely took steps in the right direction in respect to their transformation. We can only expect bigger and better things next Labor Day Weekend as I expect Electric Zoo to be back as "New York's Premiere Electronic Music Festival".
Check out more photos from the festival below.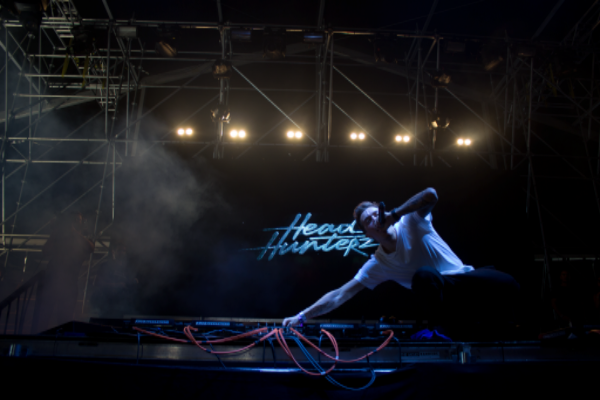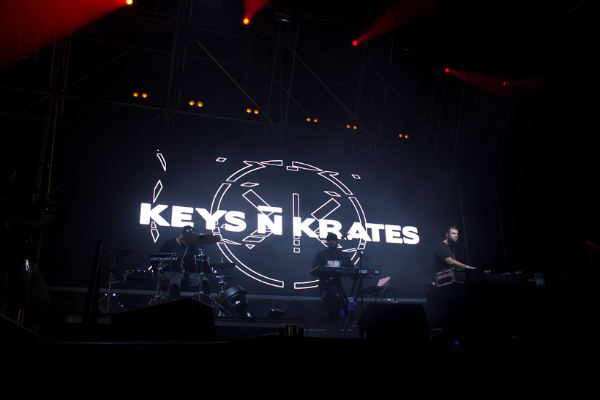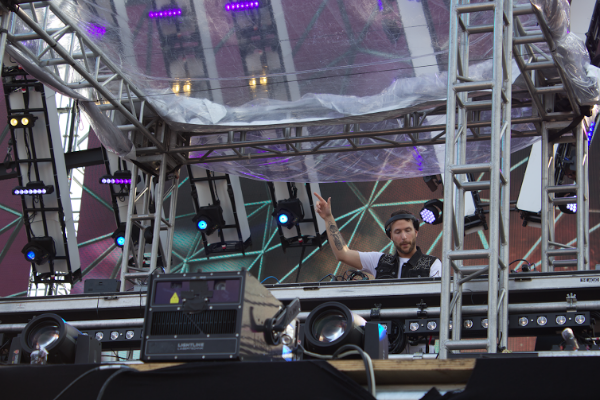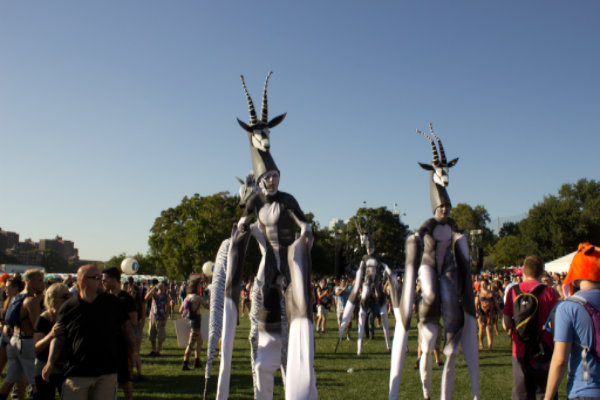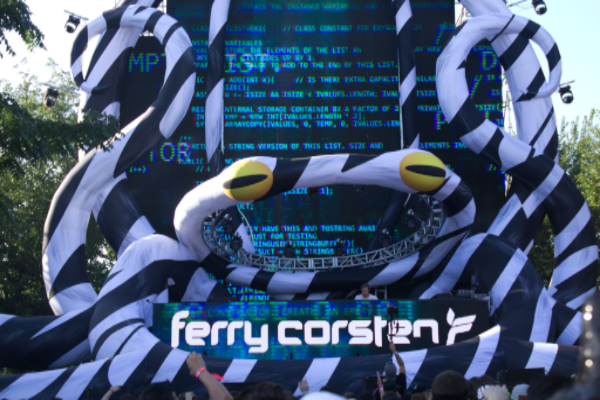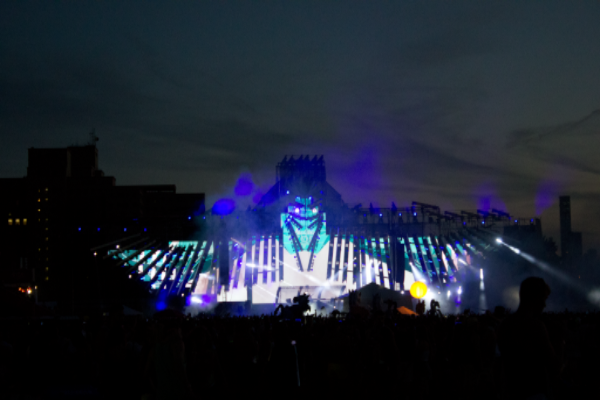 Photo Credit: Yakov Leonov