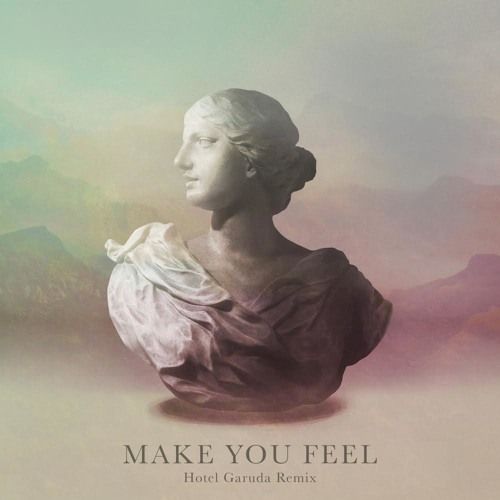 Alina Baraz & Galimatias – Make You Feel (Hotel Garuda Remix)
Every track that Hotel Garuda touches turns to gold. Always racking up massive play counts on SoundCloud, this new offering is no different. Already amassing over 70,000 plays with Diplo giving it his stamp of approval by means of a repost of SoundCloud, their interpretation of Alina Baraz & Galimatias "Make You Feel" is the perfect example of a tune that creates an atmosphere intended to help you hold on to those last remnants of the summer season.
Keeping the intro very soft and elegant as with the original, Hotel Garuda lays on their own special touch with an excellent mix of high vibrations and subtle kickdrums that accentuate the lovely vocals. The piano compositions are out of this world and put the finishing touches on this bone chilling remix. Out now on iTunes and Spotify, go snag this "Make You Feel" rework.