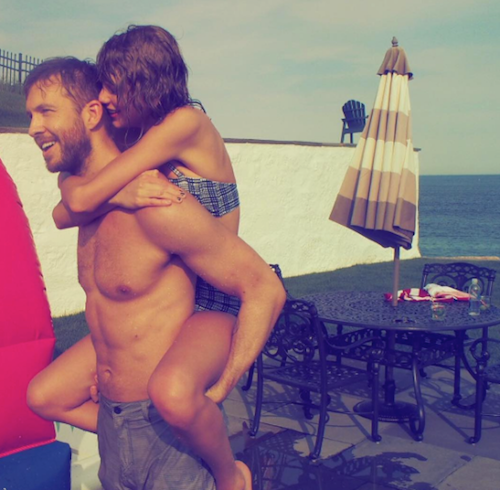 There aren't a lot of things I wouldn't do for $10 million, but according to Yahoo News, Calvin Harris and Taylor Swift are having trouble deciding if they want to strip down to their underwear for a little photo shoot. After recognizing the success of Harris' multiple campaigns, Armani is now trying to get his current love interest on board. Unfortunately, a majority of Swift's fan base consists of young girls and this new venture could impact her practically spotless image. It seems like the offer is on the table and the final call will be made by Taylor Swift and her team.
This potential campaign is drawing comparisons to David and Victoria Beckham's from 2009, but sources say this one is bound to be more successful:
"Armani bosses reckon Taylor and Calvin could emulate the success of the David and Victoria adverts. The Taylor offer is initially around the $10 million mark but that sum could then triple with global promotion if the campaign is successful. Taylor and Calvin are the hottest thing on the planet right now. Calvin's adverts have done really well and helped the brand reach a different audience."
Even if the couple decides to pass up this huge opportunity, they won't have to worry about money. Taylor Swift and Calvin Harris pulled in a whopping $146 million last year, making them the highest paid celebrity couple.