New York City's first EDM festival is back for the seventh year in a row on Randall's Island this Labor Day Weekend. Electric Zoo Music Festival started in 2009 and was led by New York City's own event company, Made Event. The festival started as a two day festival with lineups featuring 55 to 66 artists during each of the first two years respectively. In 2011, EZoo garnered more popularity as EDM was starting to blossom and decided to make the festival span over all three days of Labor Day Weekend and in 2012, they recorded their highest attendance since their beginnings at a whopping 110,000 attendees over all three days! With cancellation hiccups in 2013 and 2014, EZoo has a lot they want to make up to their fans; by partnering with ID&T, and arranging for an impressive stacked lineup, this should the year to set the record straight.
To help re-image and recharge the brand, the festival for the better is now known as Electric Zoo: Transformed. Now the newly improved Electric Zoo: Transformed is only two weeks away and we have 7 things that we would like to share with you guys that will get you excited for this year's transformation!
1) The Ferry ride to Randall's Island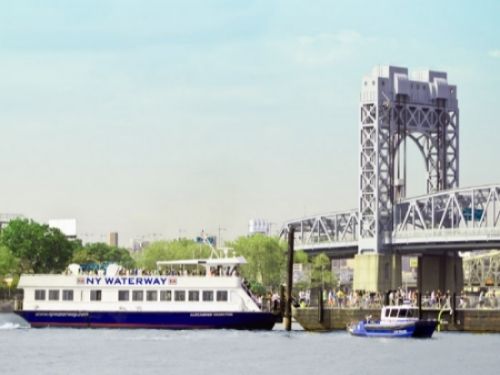 If you haven't done so as of now, make sure to buy your ferry pass with your ticket! This is an experience of its own, as the ferry will pick you up and take you on a 10 minute trip to the island; at the same time, ferry riders will have the opportunity to take in the beauty of the New York City as they're left breathless before seeing the island and feeling the vibrations of the bass from the back on the mainstage. It also doesn't hurt that you will make new friends with other festival-goers as you exchange who you are most excited to see.
2) New Stage Designs & Production
With the addition of ID&T, Electric Zoo: Transformed will feature brand new stage set-ups. If you have ever had the privilege to attend one of ID&T's festivals (i.e. Tomorrowland or TomorrowWorld), you know their stages and production value are top of the notch. From the glimpse of the above image of the main stage, it looks like the stages this year will be something you can not miss witnessing for yourselves.
3) Curated Stages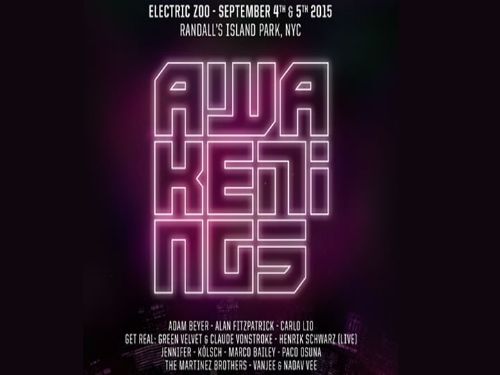 Electric Zoo: Transformed will be featuring three curated stages this year which includes Pete Tong's "All Gone Pete Tong", tropical house guru Thomas Jack's "Thomas Jack Presents," and making its US debut with their own stage is Dutch techno music festival Awakenings who will feature techno juggernauts in Adam Beyer, Alan Fitzpatrick, Get Real and many more over the first two days of the festival at the Sunday School Grove.
4) Food, food, and even more food!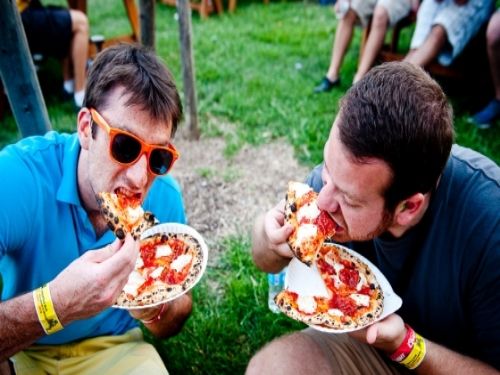 There will be 30+ gourmet food vendors from New York City that should satisfy your belly in so many amazingly tasty ways. There will be pizza from Valduccis, vegan food from Chickpea & Olive, and fusion cuisines from the likes of Calexico and Kimchi Taco Truck. There will be a diverse list of vendors throughout the festival that should provide all the festival-goers with whatever they feel like eating at any given moment.
5) Sub-genres Rule!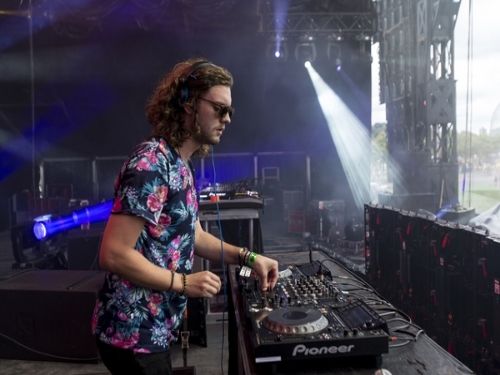 This year's lineup is very diverse as genres in the likes of tropical house, tech-house, electro-funk, nu-disco and progressive house just to name of few will be front and center at this year's festival. This year's lineup features artists such as Excision, Robin Schulz, Don Diablo, Oliver Heldens & many more! Also, The Chemical Brothers, Above & Beyond & Alesso will all bring something unique to the table are headlining each successive day giving the festival-goers something different to end the festival each time they come.
6) Live Music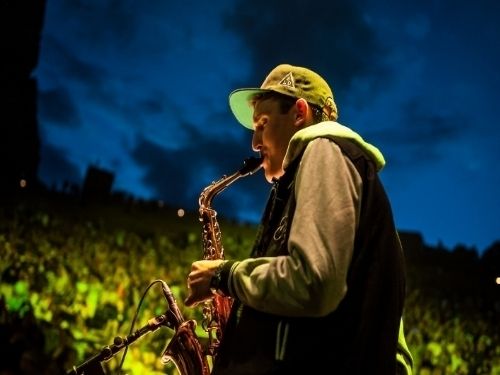 Electric Zoo: Transformed will feature a live stage, Sunday at the Riverside. ID&T has had a continuous theme of showcasing live acts in their festivals and they are surely continuing that here. The likes of GRiZ, Goldroom, and RAC and more will be performing live which will give a different element to the festival and goes away from the usual one hour dj sets we all expect to see and give us about an hour of live instruments and synthesizer plugin play. Everyone that attends on Sunday should at least stop by the Riverside stage and witness some of the magic that will be performed there.
7) Is This An Actual Zoo?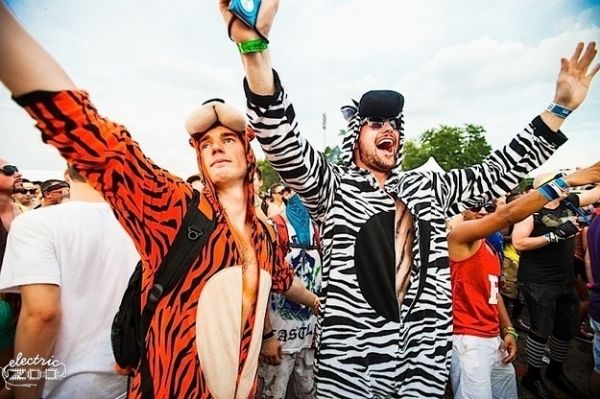 Well there aren't any real animals (sadly) but festival-goers will come in rocking horse masks, cheetah face paints, or even animal onesies of their choosing. Some may come dressed up just for the hell of it, but most come and showcase their inner animal. They TRANSFORM into their inner animals, escaping their realities of their nine to five jobs, piles of homework & exams, just to feel carefree for one weekend while being immersed by music, food and good times. So what is your inner animal?