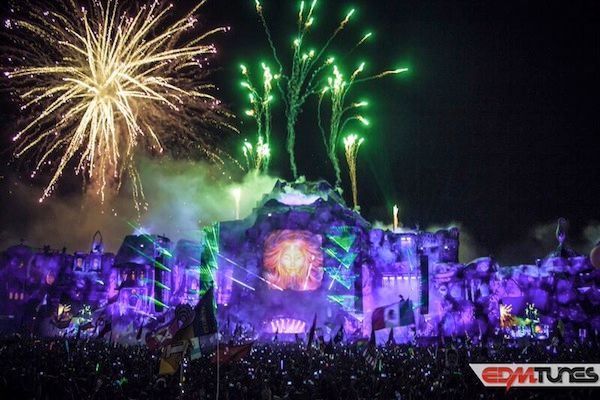 Since its inception in 2013, TomorrowWorld has become one of the premier electronic music festivals in the world, as it delivers a unique blend of music, arts, and an all-encompassing festival experience in rural Georgia. It has grown to rival festivals like Insomniac's EDC Las Vegas and its famed sister festival in Belgium, Tomorrowland, as hundreds of thousands of dance music fans from around the world flock to Chattahoochee Hills for three days of the best dance music in the world. With a strong roster of phase 1 headliners for its third edition in September, TomorrowWorld is preparing for its biggest and best festival yet by looking at how the ID&T-produced festival has benefited Georgia's economy.
In 2014, TomorrowWorld attracted 160,000 festival-goers, from over 75 countries and all 50 US states, over the course of the three day festival, a marked increase from the 126,000 attendees the festival welcomed in its inaugural year of 2013. These 160,000 TomorrowWorld attendees and the festival itself contributed $93.9 million in new economic activity in the state of Georgia, with $71.8 million of the $93.9 million in economic activity in the Atlanta region alone.
From its debut in 2013 to its second year in 2014, TomorrowWorld saw a 9% increase in economic activity, partly due to the increase in participants, but per-participant spending in 2014 increased 54% compared to 2013. In its two years of existence, TomorrowWorld has been responsible for $173 million in combined economic activity for Georgia, erasing any doubts about TomorrowWorld's fiscal impact in the state.
With phase 1 headliners like Hardwell, Armin van Buuren, and Tiesto, amongst others, already announced, TomorrowWorld 2015 will surely welcome more fans, and bring a greater increase in economic activity for Georgia. Tickets to TomorrowWorld are still available here.