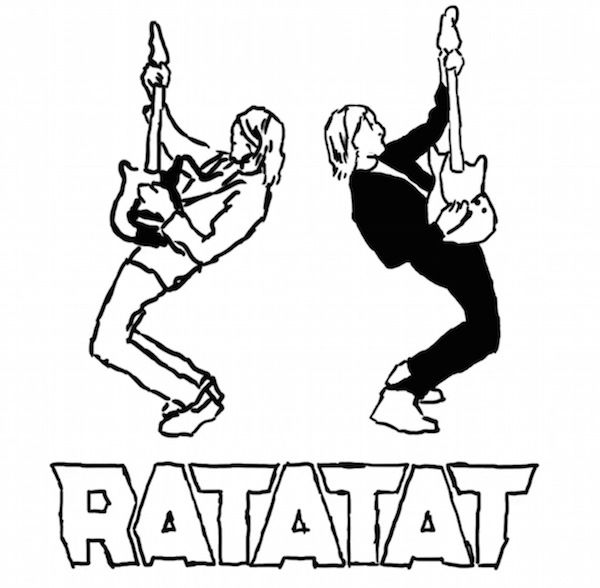 After perfecting an extremely noteworthy fusion of guitar, melodica, synthesizers, percussion and bass playing over the last decade, Brooklyn-based duo, Ratatat, has taken the world of forward-thinking electronic/instrumental music by force. And with their uniquely developed and matured perspective on indie electronica fully in tact, Ratatat is gearing up to release their first album in five years, Magnifique, set for release on July 17th. 
The duo already gave eager fans a taste of what to expect from their highly anticipated forthcoming album with the early release of two of its tracks, 'Intro' and 'Cream on Chrome', and now, with just four weeks away from the album's official release, Ratatat has gifted music lovers another delicious morsel, entitled 'Abrasive', complete with music video. This disco-inspired number showcases the duo's underlying 1960s psychedelic rock influences, as its smooth groove, upbeat tempo and stellar guitar melody is anything but what the track's title suggests. On top of the track's attractively catchy musical personality, 'Abrasive's captivating music video features over 4000 black-and-white sketched visuals hand-drawn Ratatat's own Evan Mast a.k.a. E.VAX.
Check out the music video for Ratatat's 'Abrasive' before the release of Magnifique below, and pre-order the entire 14 track album here.

Magnifique Tracklist:
01. Intro
02. Cream On Chrome
03. Magnifique
04. Abrasive
05. Countach
06. Drift
07. Pricks Of Brightness
08. Nightclub Amnesia
09. Cold Fingers
10. Supreme
11. Rome
12. Primetime
13. I Will Return
14. Outro