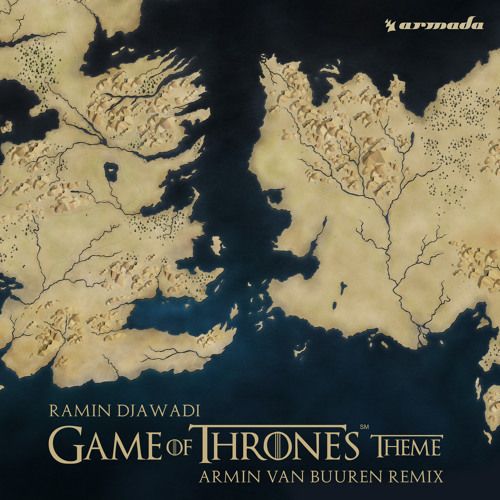 Ramin Djawadi – Game Of Thrones Theme
(Armin van Buuren Remix)
This is freaking huge! Armin van Buuren just dropped an official remix of the Game Of Thrones theme during his A State of Trance Podcast. I'm not sure how to emphasize just how big this is. One of the biggest DJs in the world remixing the theme to the biggest television show in years.
He premiered it for the first time back in March at Ultra Music Festival, but it's out to buy this weekend! This tune definitely pulls onto the chiller side of anthem trance, but it comes back in a huge way. You're going to be hearing this for months now that Armin has finally officially admitted it's a real track, it's his, and all of those festival kids who swore they heard it can buy it and play it for all of their GoT fanboy friends. Put it into your face and get it on your Sunday pre-GoT playlist.
This isn't the first time Armin has remixed a huge television theme. About a decade ago, he released a 10min epic trance remix of the theme from 24. Check it out below if that intrigues you.