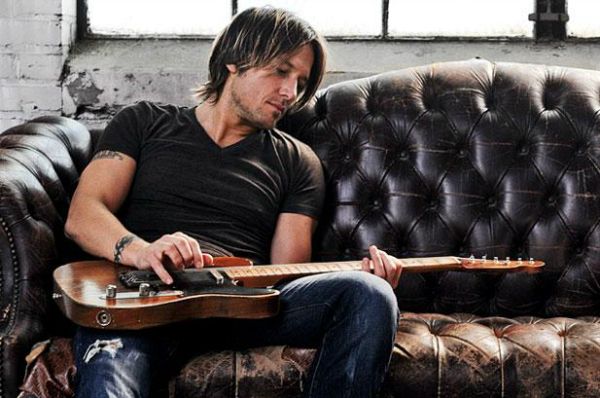 Grammy Award-winning country musician Keith Urban is known for crossing genre-lines, having toured with pop star (and Calvin Harris lady-friend) Taylor Swift and rocker Bryan Adams. Now he's venturing into the world of EDM with an "electronic music" project in collaboration with legendary producer Nile Rodgers.
Rodgers, who made a name for himself in the 1970s with the disco outfit Chic before going on to work with acts like David Bowie, Daft Punk, Avicii, and Pharrell Williams, told Yahoo Music's Ram Country that this new project may shock his fans, but will open doors to a wider audience:
His fans may have some kind of problem at first. But my biggest records have always been like that. A lot of people, the only record they ever bought by David Bowie was Let's Dance. That's at least (seven) million albums – he'd never sold anything near that before. So his fanbase got angry: 'This sucks! This is not Ziggy Stardust! That's not Scary Monsters!' But it was huge because it spoke to a broader audience. I think a record like this will speak to a broader audience (for Urban), and the country people will come around.
Earlier this year Keith Urban was spotted rubbing elbows with Rodgers at an honorary ceremony, and that may have been what sparked the project's inspiration. We'll keep you posted.