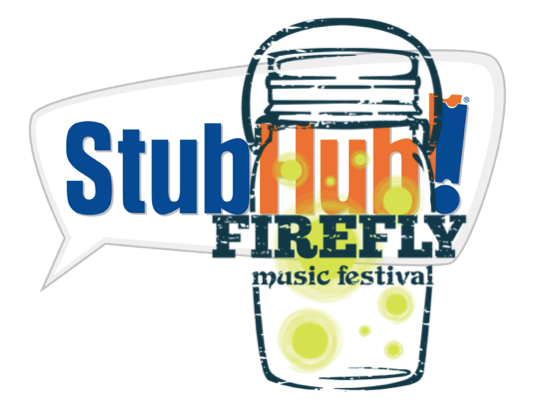 Firefly Music Festival has announced that they would be partnering with StubHub, "the World's Largest Ticket Marketplace." StubHub is now the "Official Fan-to-Fan Ticket Marketplace of Firefly," where fans can buy and sell tickets to the festival safely and easily.
As of yesterday, tickets are sold out on Firefly's official website. If you are looking for tickets on Firefly's website, you will be redirected to StubHub, where you can purchase your four-day pass. This partnership will not only help buyers; since Firefly is redirecting its traffic to StubHub sellers, they will help those who can no longer attend sell the tickets faster.
Commenting on the reasons behind partnering with StubHub, Tad Jenkins, V.P. of Customer Experience & Marketing at Red Frog Events and Firefly had this to say:
"With the sell out and increased demand for Firefly passes this year, the demand for and accessibility of tickets on the secondary ticket market is inevitable…StubHub shares a similar outlook on fan engagement and satisfaction. This partnership will help ensure all Firefly pass holders, whether purchased through FireflyFestival.com or StubHub, have a stellar experience leading up to and at the festival."
Finally, the partnership will also directly impact the festival experience. StubHub has helped to bring the Coffee House back to Firefly, where festivalgoers can recharge at the full café and enjoy uniquely intimate performances from festival artists. If you were unable to purchase tickets through Firefly, head over to StubHub to get your hands on a last minute four-day pass, and check out the Coffee House by Stub Hub lineup below.
THE COFFEE HOUSE BY STUBHUB LINEUP
THURSDAY, JUNE 18th,
6:00 PM         Josh Noren
7:15 PM         Young Rising Sons
10:00 PM       Grizfolk
SATURDAY, JUNE 20th
1:15 PM         Knox Hamilton
3:00 PM         Phoebe Ryan
4:45 PM         Andrew McMahon
6:15 PM         Cruisr
6:30 PM         Joe Pug
8:15 PM         Betty Who
9:00 PM         Milo Greene
FRIDAY, JUNE 19th
 1:15 PM         Stetson Rose
2:45 PM         Falls
4:15 PM         Cody Simpson
5:45 PM         Cheerleader
7:45 PM         Manchester Orchestra
8:30 PM         Echosmith
SUNDAY, JUNE 21st
1:15 PM         Jeffrey James
3:30 PM         Max Frost
5:00 PM         BØRNS
6:45 PM         Bahamas
7:30 PM         Broods