The moment we had been waiting for had finally arrived. Joel Zimmerman aka deadmau5 was ready to firmly put "the cube" behind him and debut a new stage concept. After all the waiting "the dome" finally made its debut at NYC's Governor's Ball festival and it sure looked like a sight to behold. However, its first run hit a snag early in the set and the stage suffered technical difficulties that brought the performance to a halt for some time. This was confirmed by Governor's Ball, who also mentioned that their team identified and corrected the issue so the show could carry on.
deadmau5 seemed to take it in stride and didn't let it stop him from putting on an impressive show in New York City. It appears that the new stage concept begins as a fully covered dome with another smaller dome inside where Joel is stationed. Both dome layers are covered in LED lights and as the show progresses, both domes spread apart and the halves move until Joel is fully visible sans mau5head. While things got off to a bit of a bumpy start, this new stage setup is sure to wow all those who get to see it over the coming months.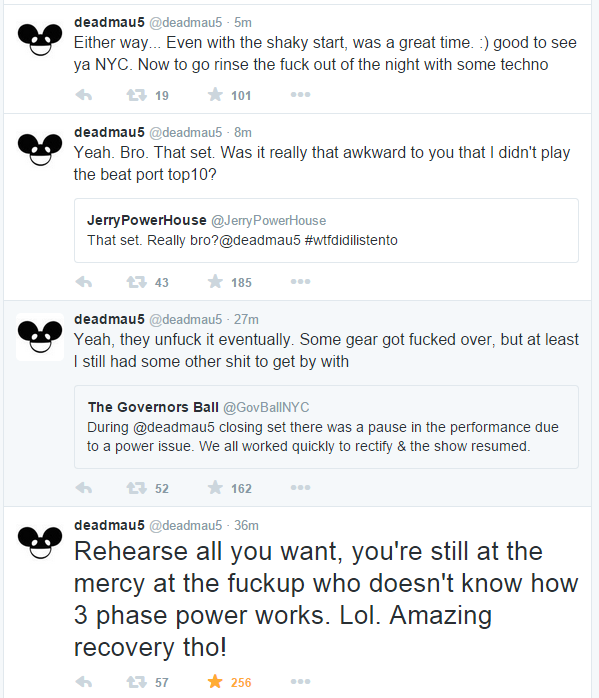 The sound cuts out towards the end of this first video:
And this video shows the aftermath, as the team attempts to solve the problem:
Photos:
Taylor Hill/FilmMagic for Governors Ball Music Festival
Check out our official EDMTunes playlist for the freshest tracks - updated weekly!